Thank a NOLE Day is dedicated to expressing love and appreciation for our students, faculty, staff, alumni and donors.
The past year has been a year unlike any other, as we've bonded together to motivate and support our community. We want to thank you for investing in Florida State's success no matter the challenge or circumstance.

Help spread the word by:
Spread the love to your FSU family by sharing posts on social media or sending an e-valentine to a Seminole who has made a difference in your life. We want to see your posts! Don't forget to use #thankaNOLEday
Update your Facebook Cover Photo
Right click to save image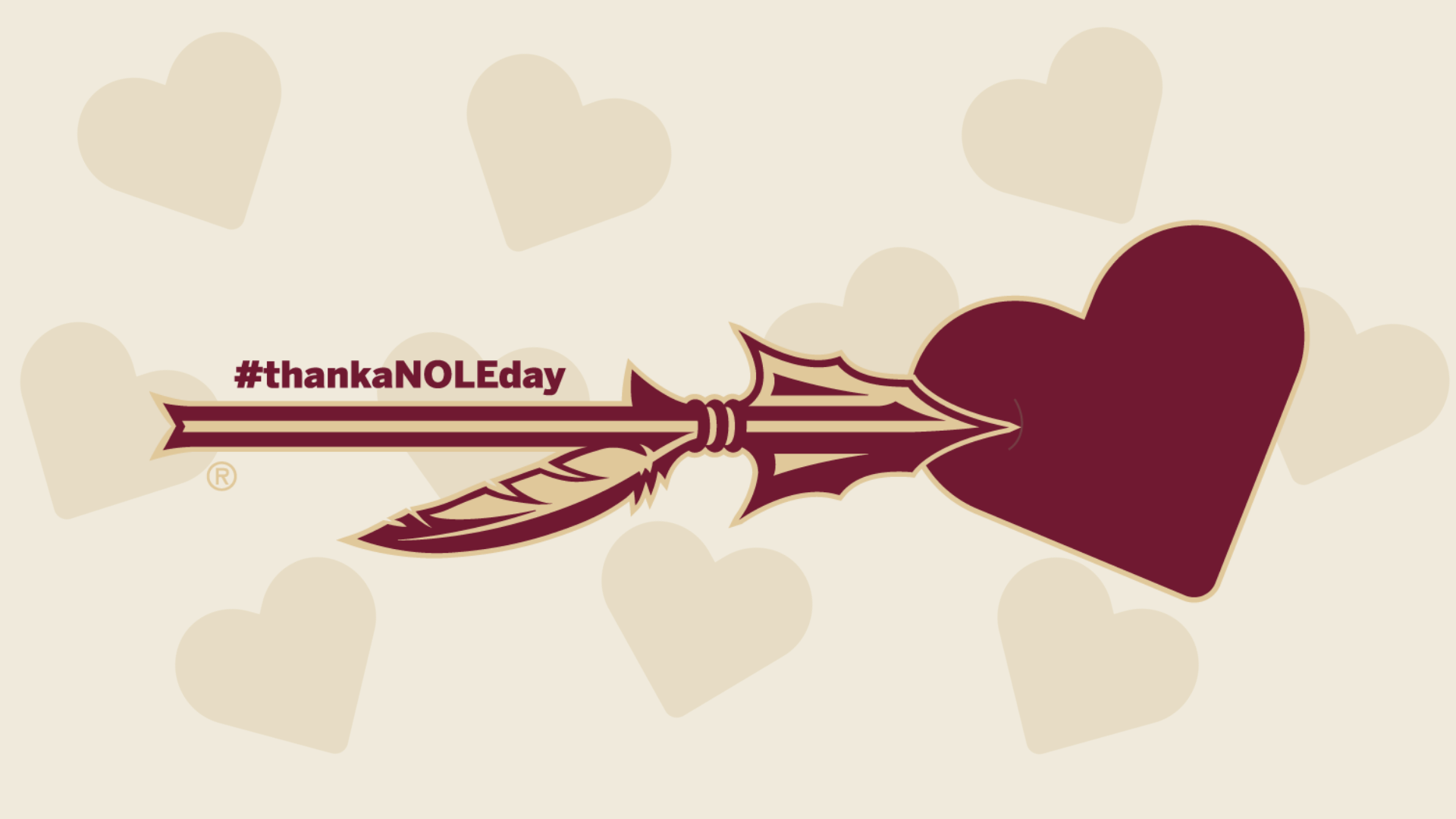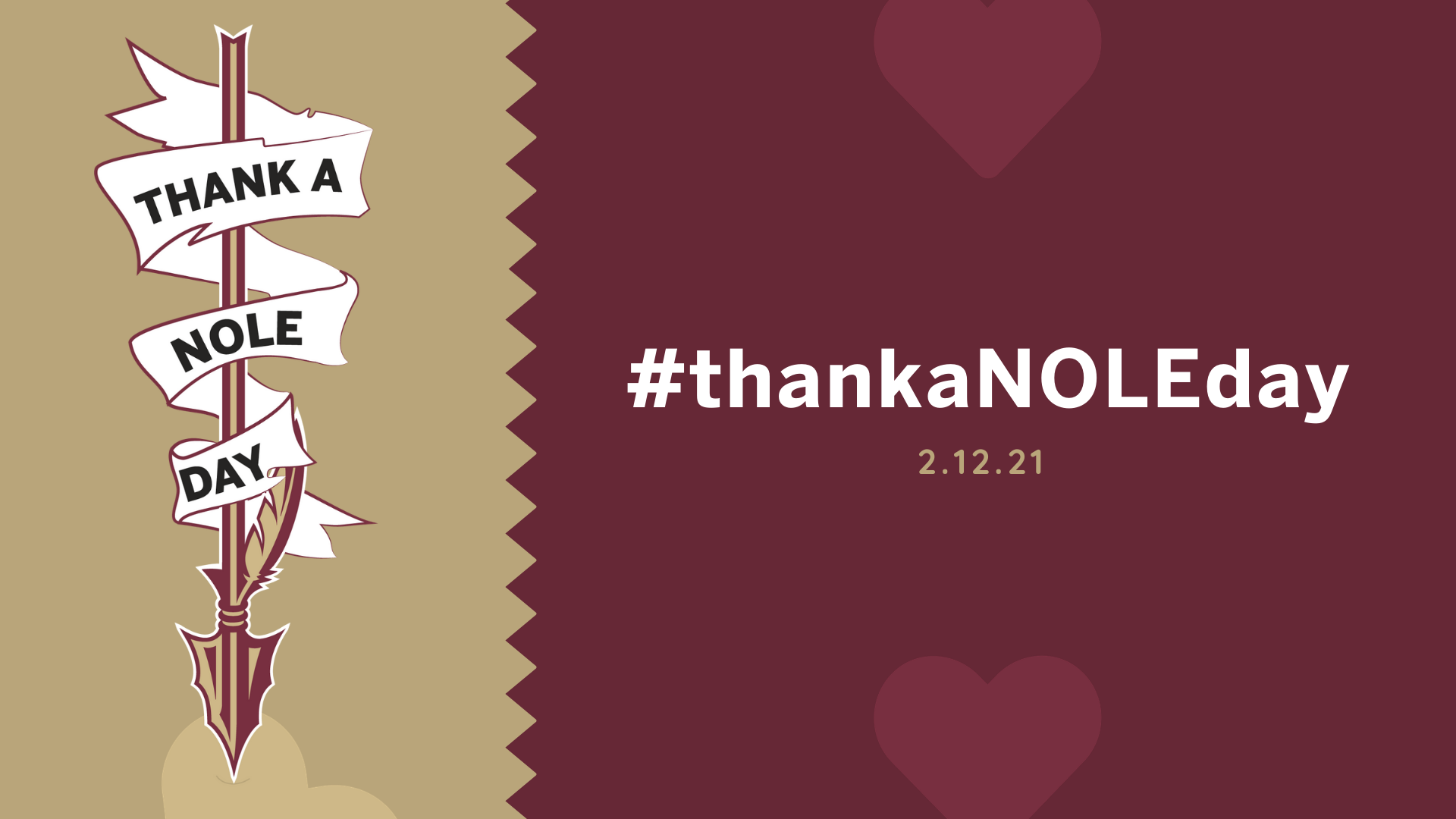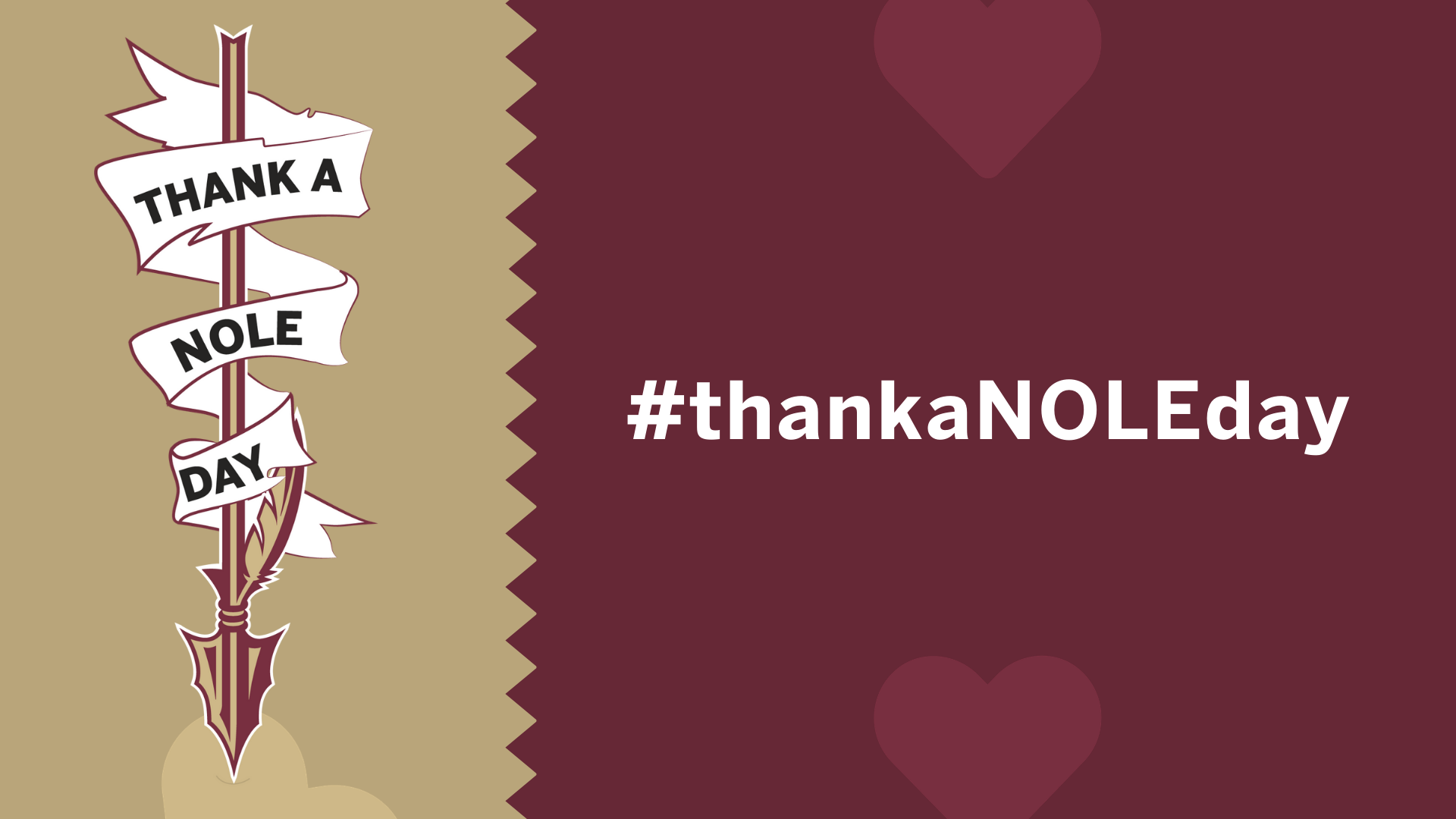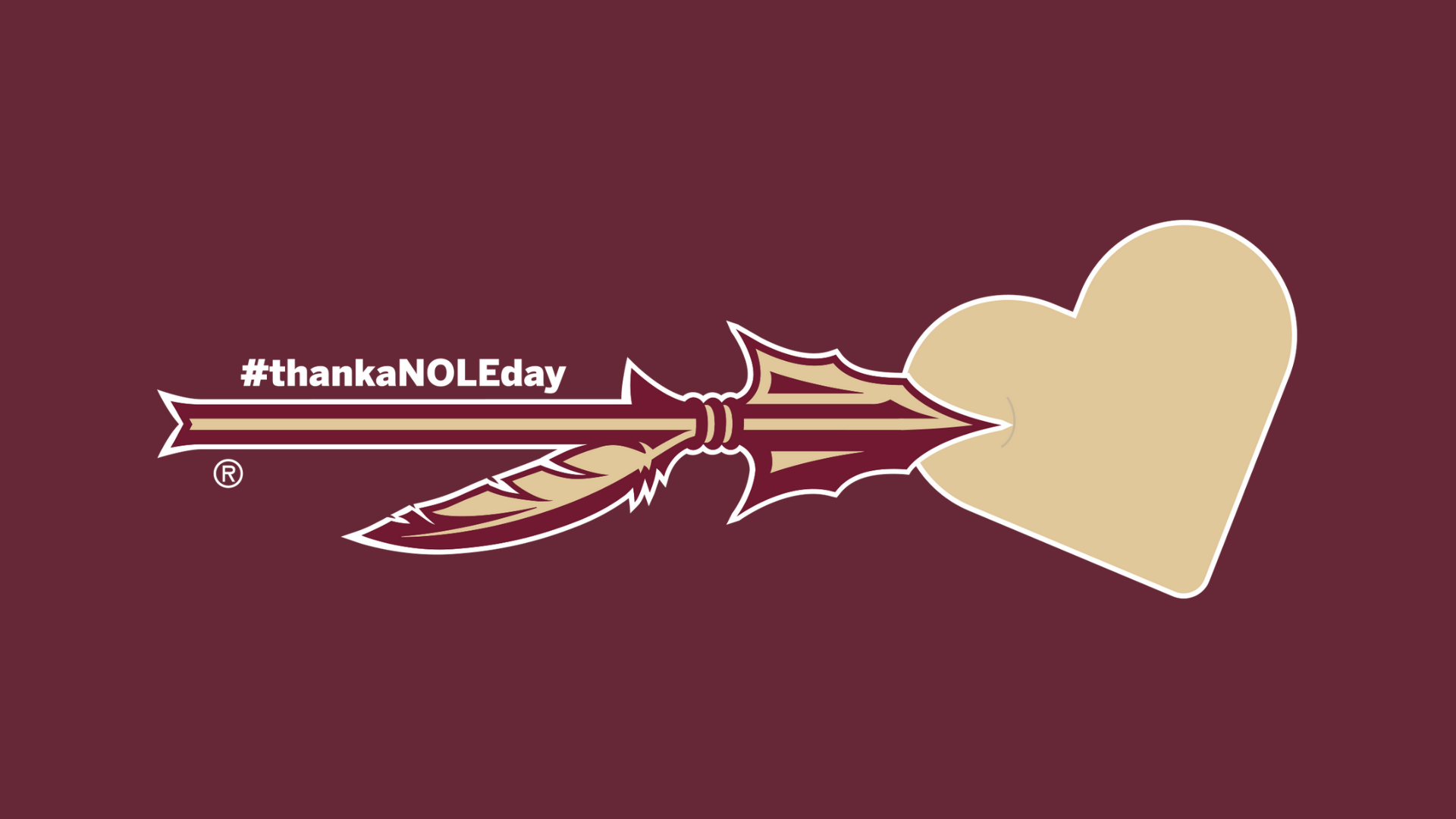 Create a temporary Facebook Profile Picture
1. Visit facebook.com/profilepicframes
2. Search the keyword "Thank a NOLE Day"!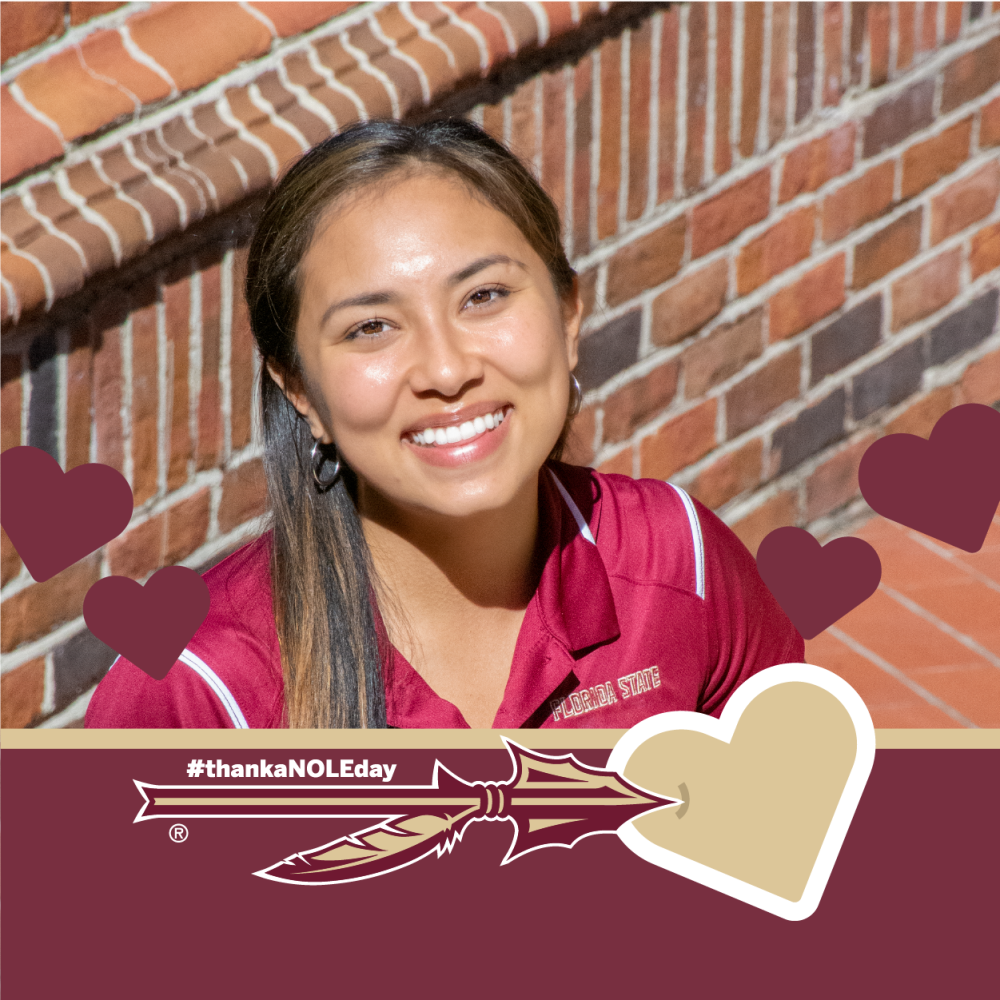 Share photos on your Instagram and Twitter
Right click to save image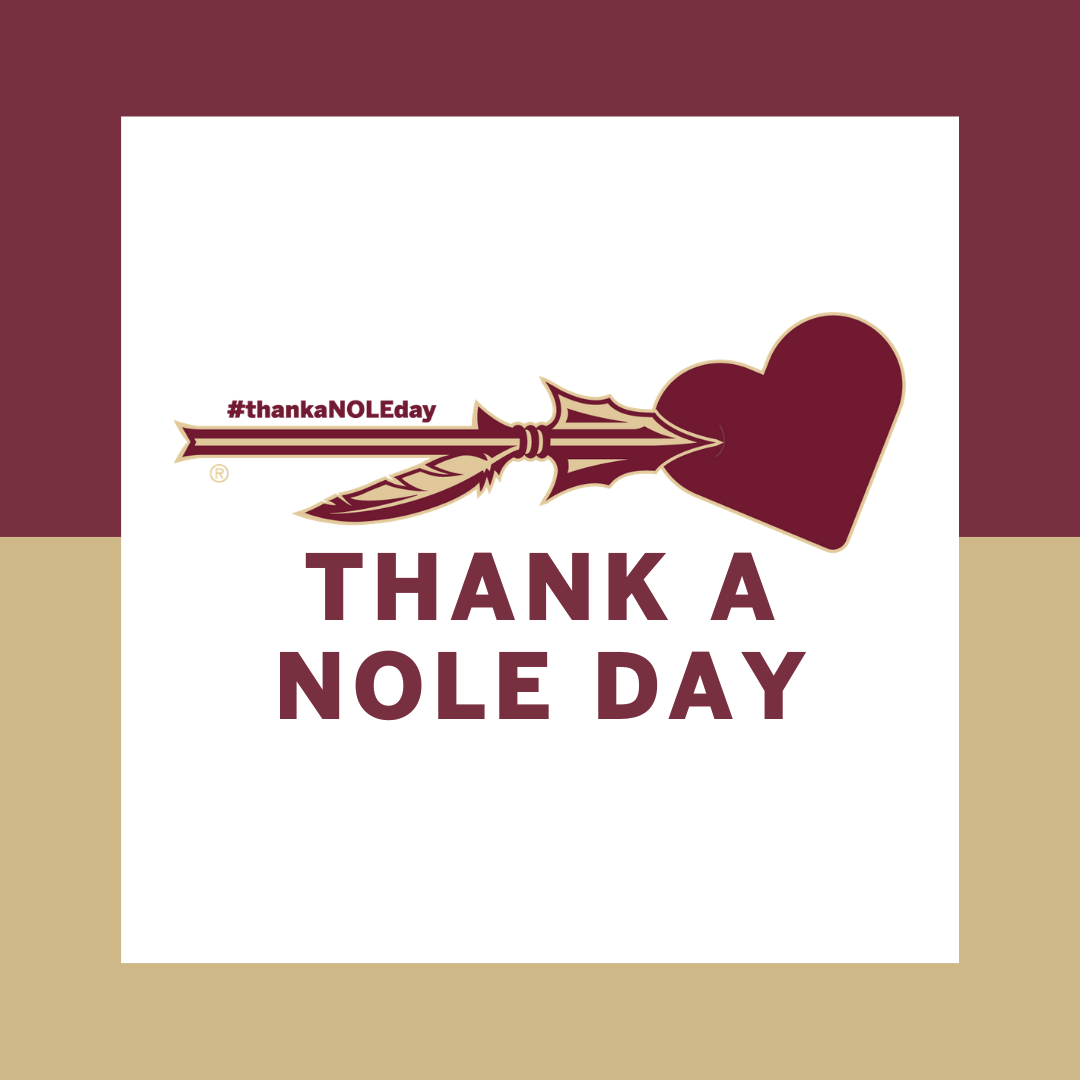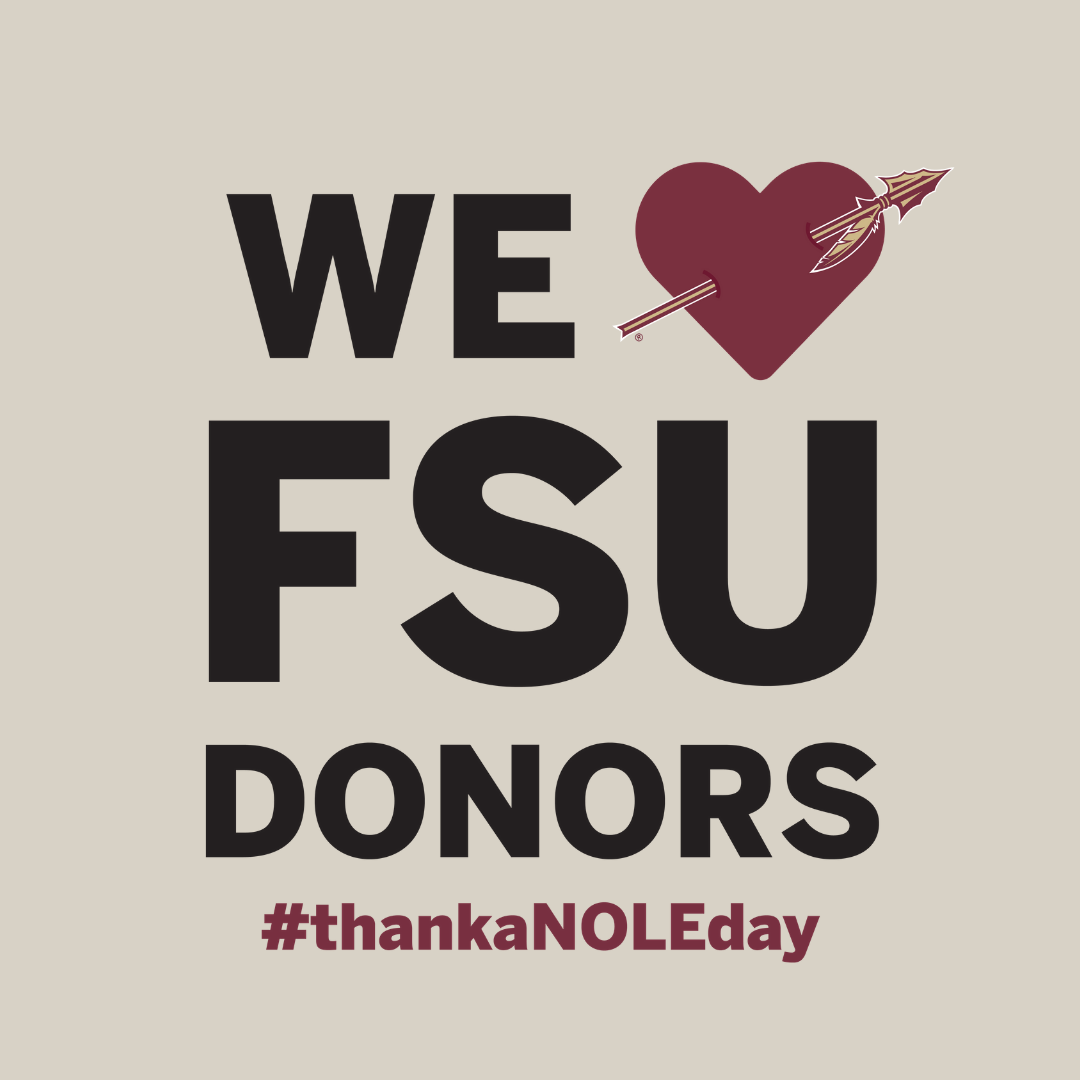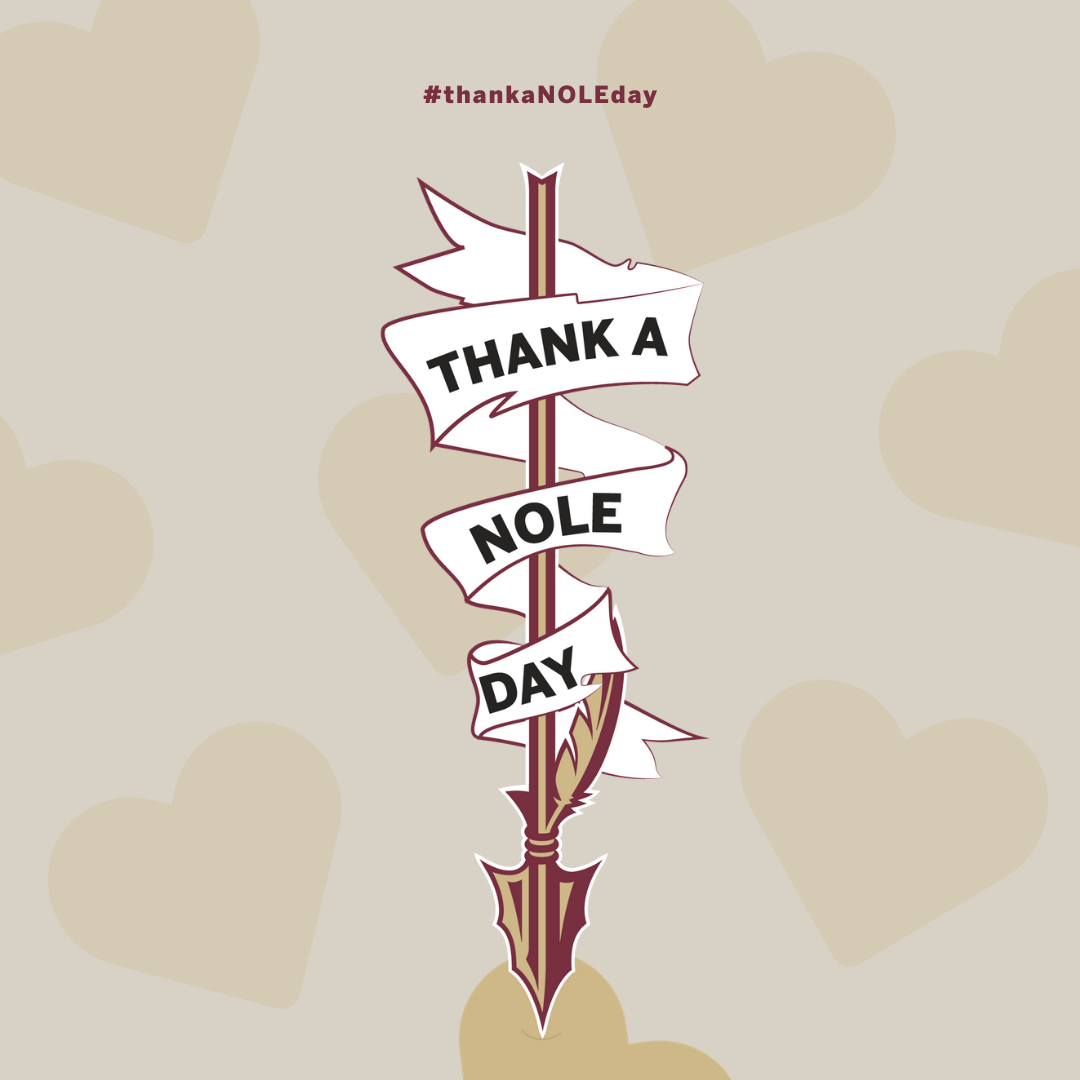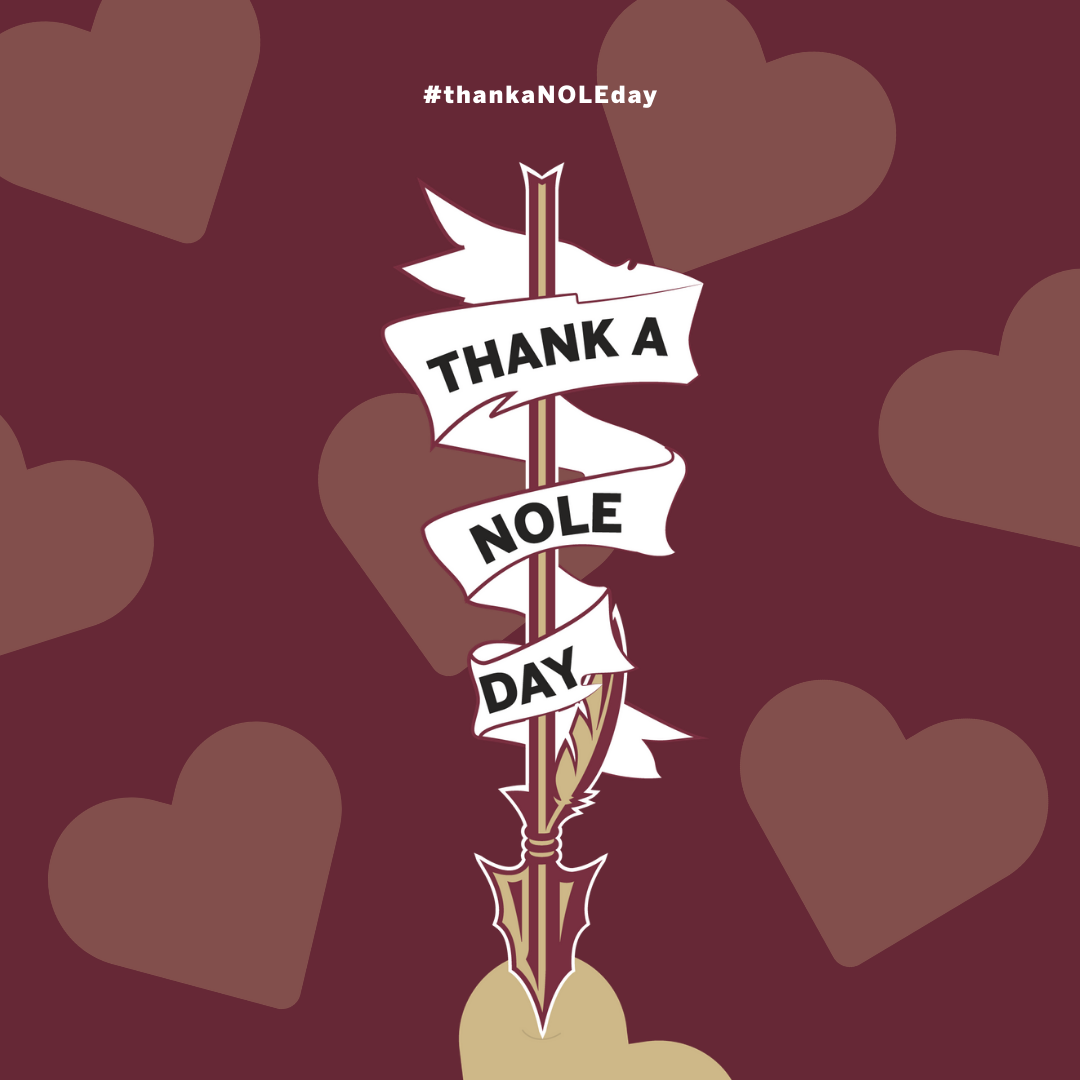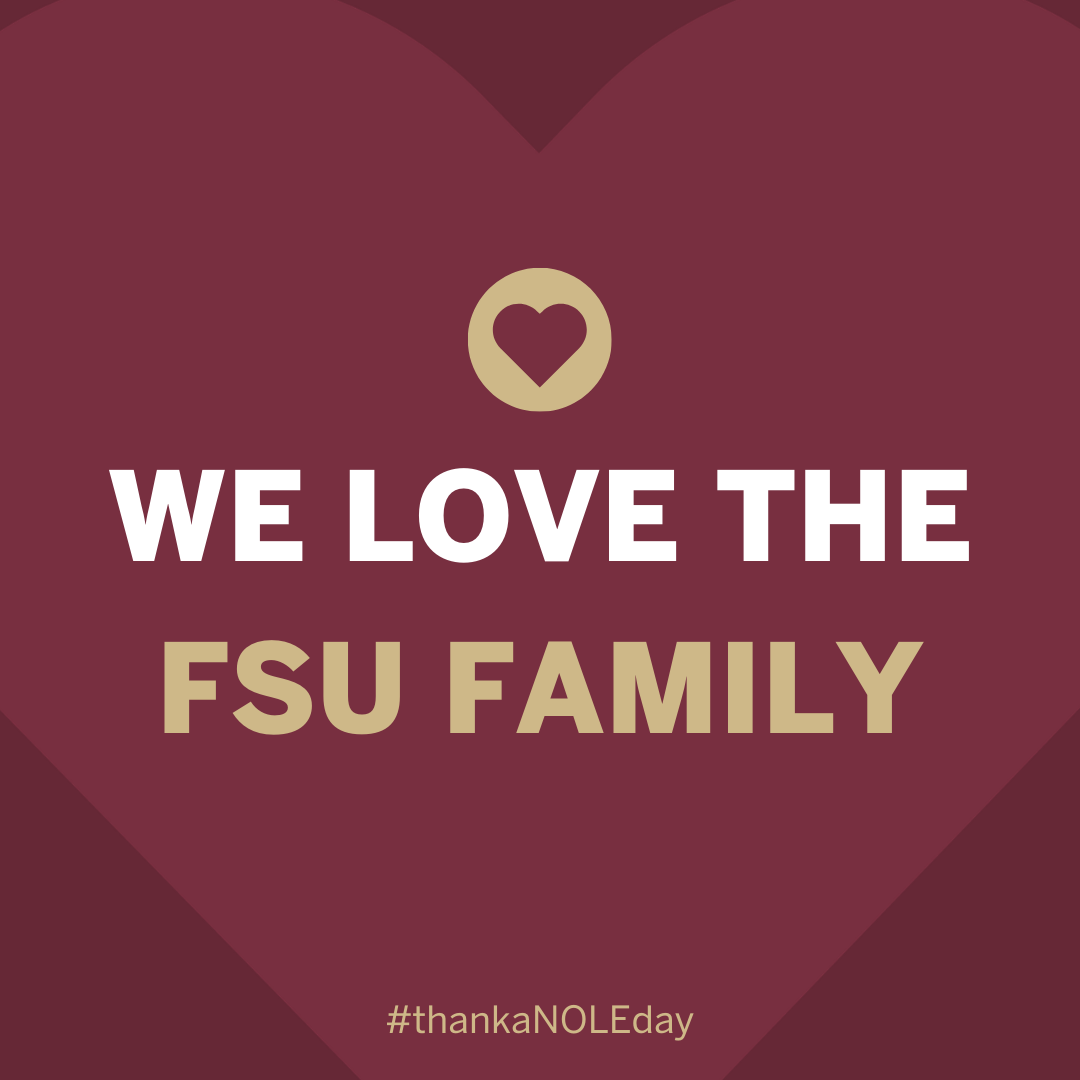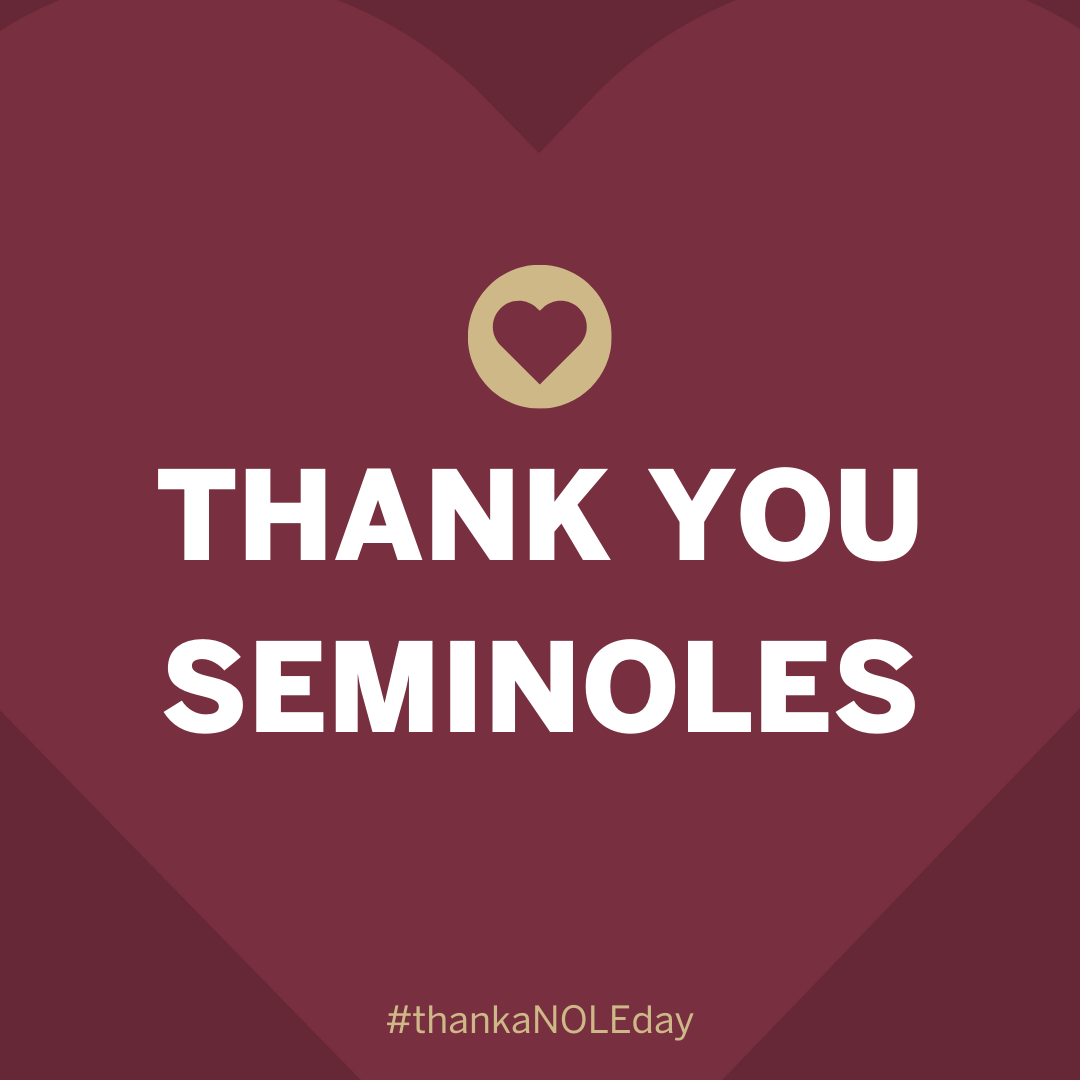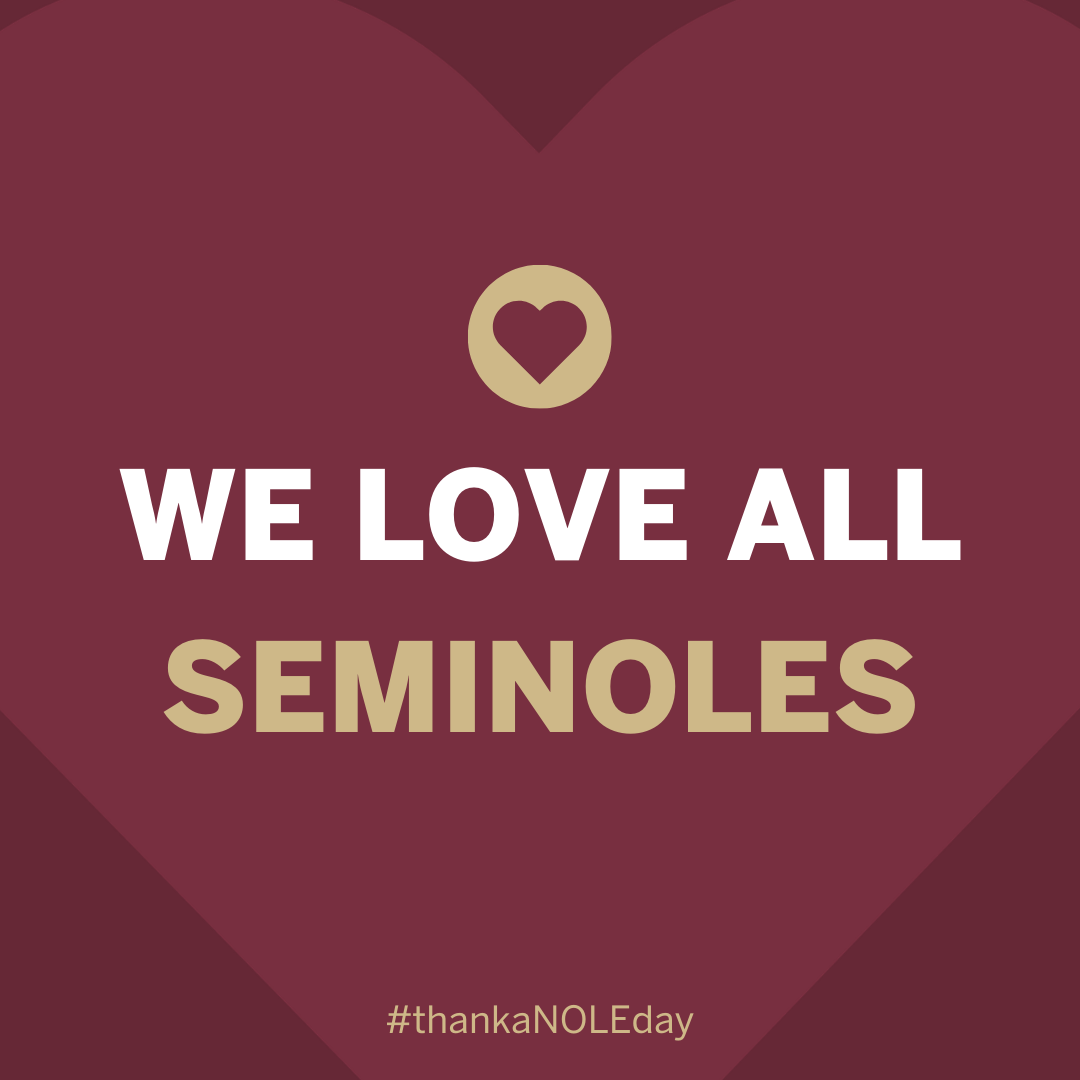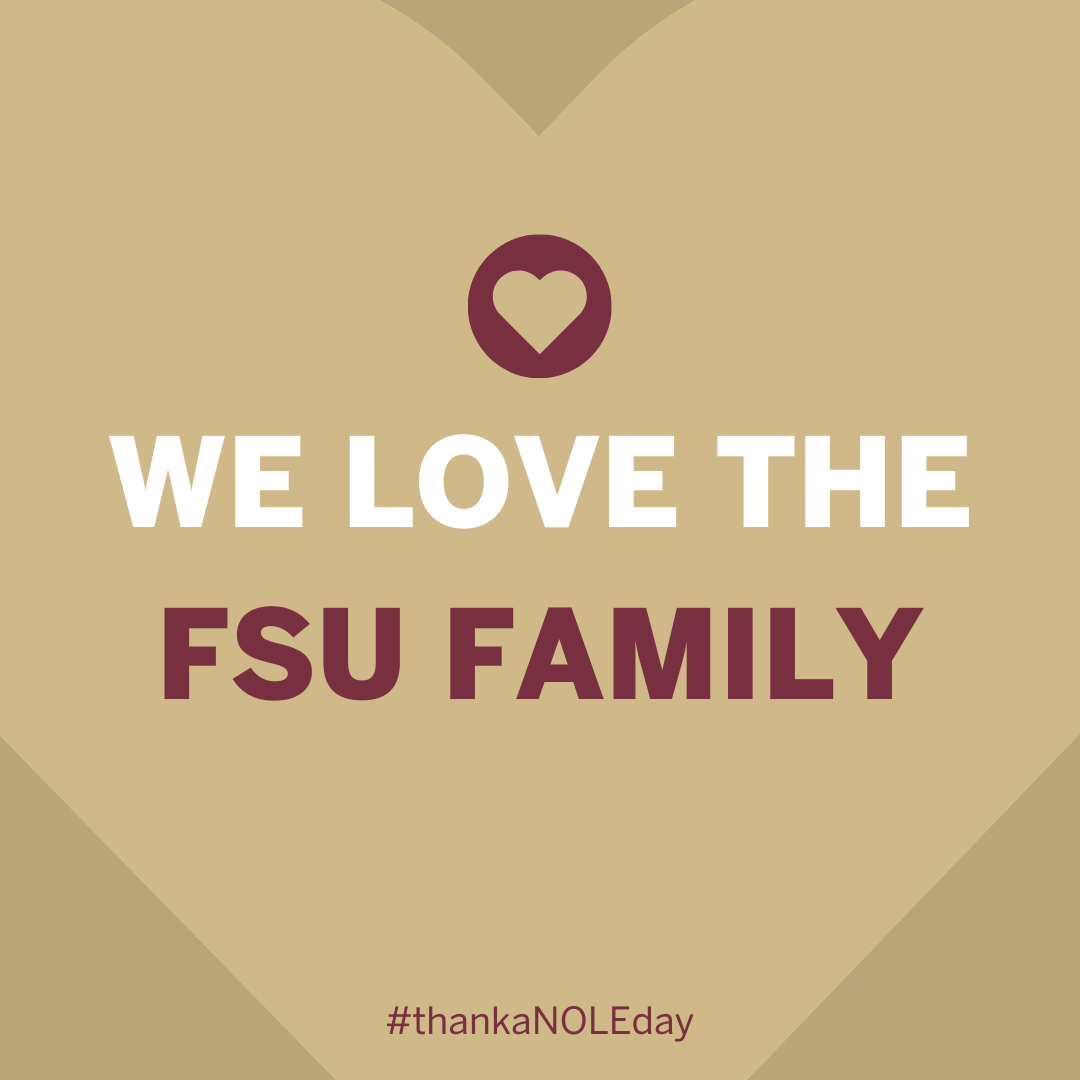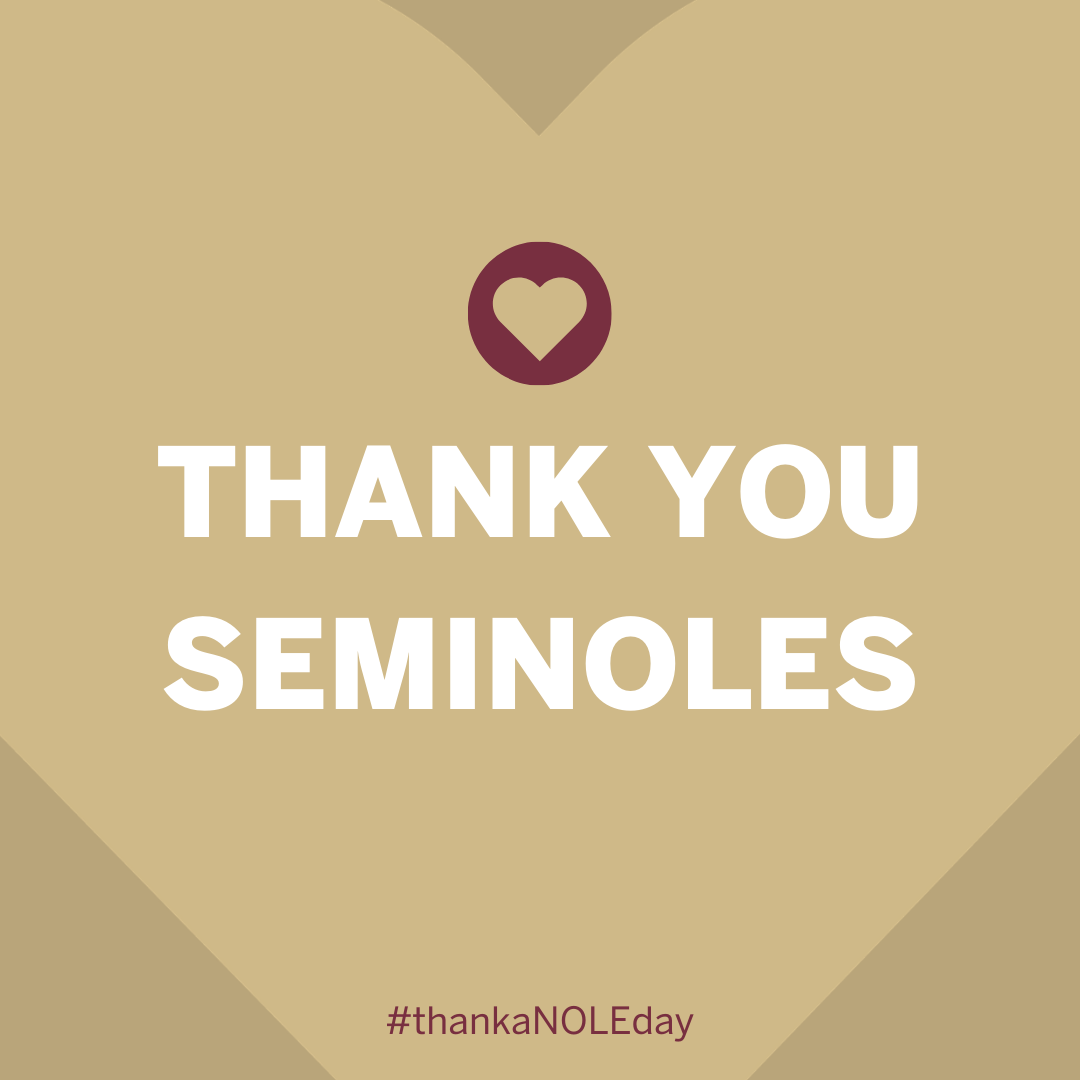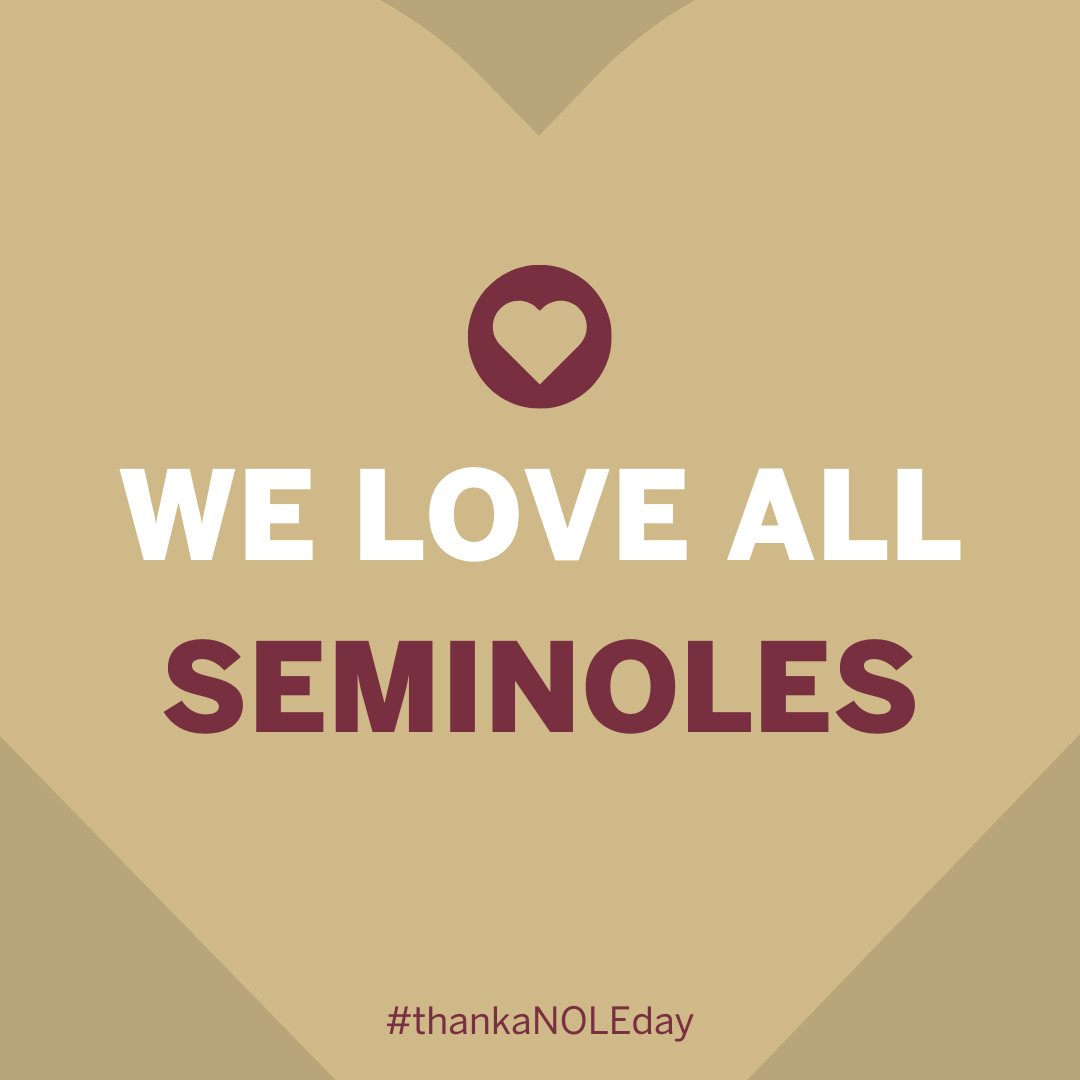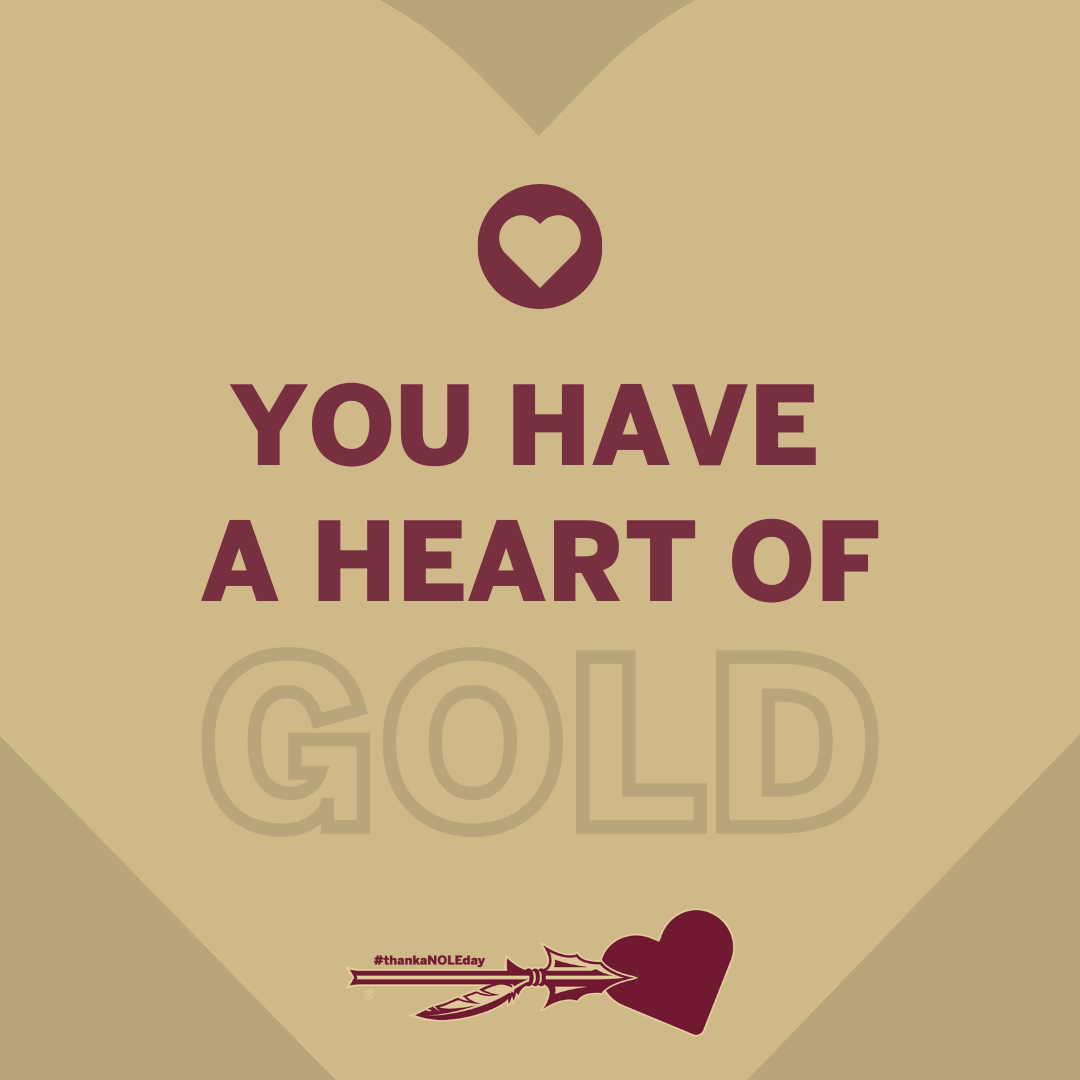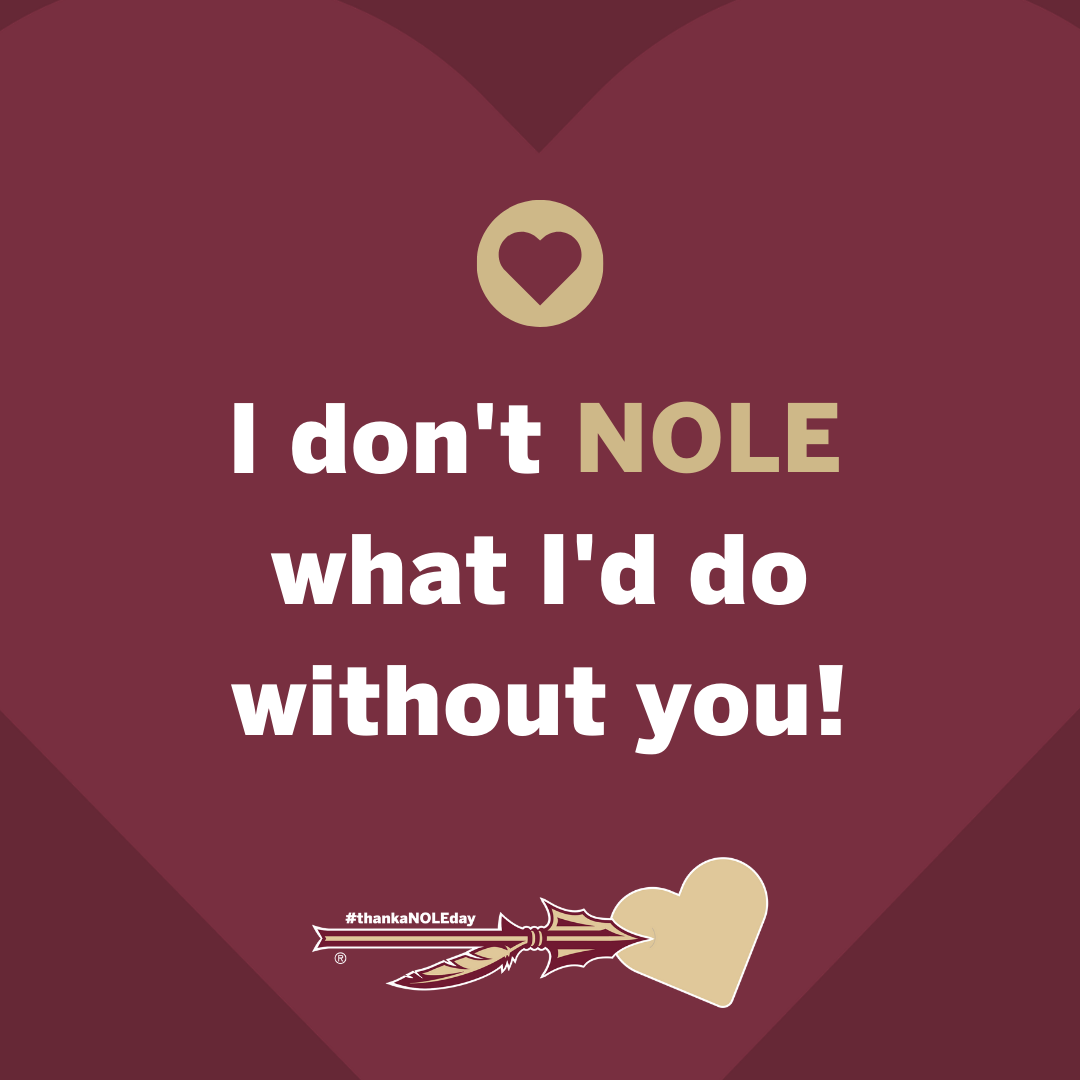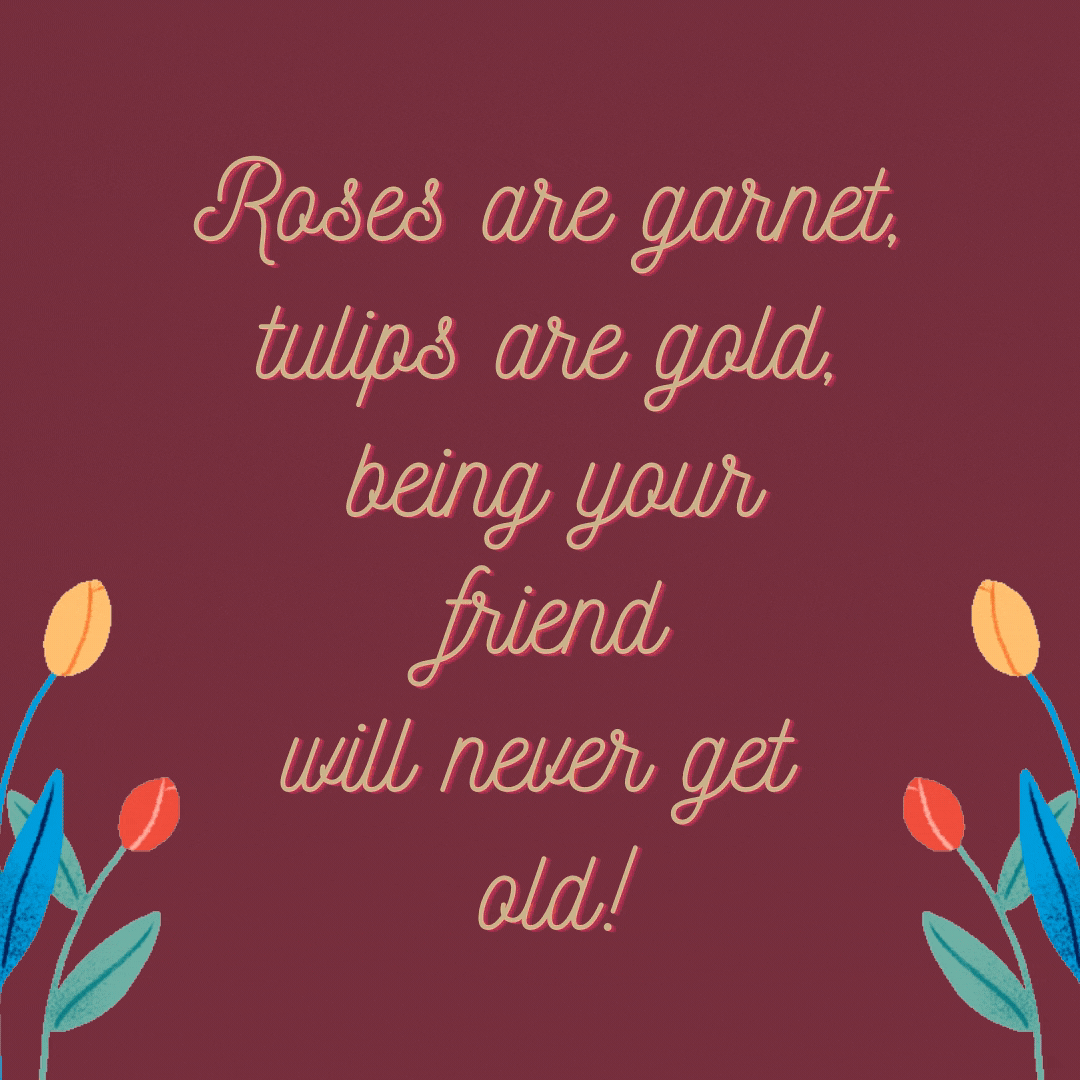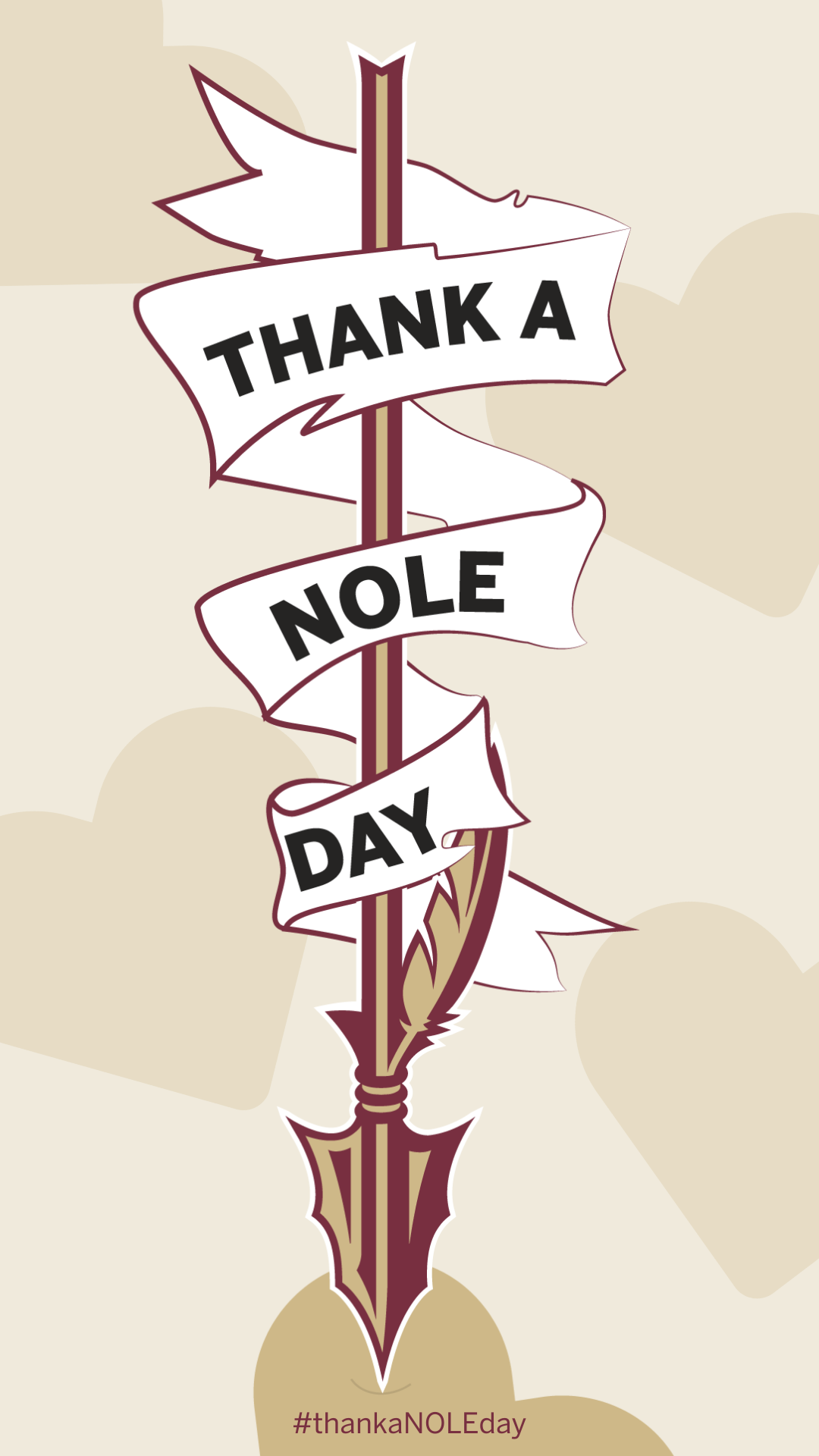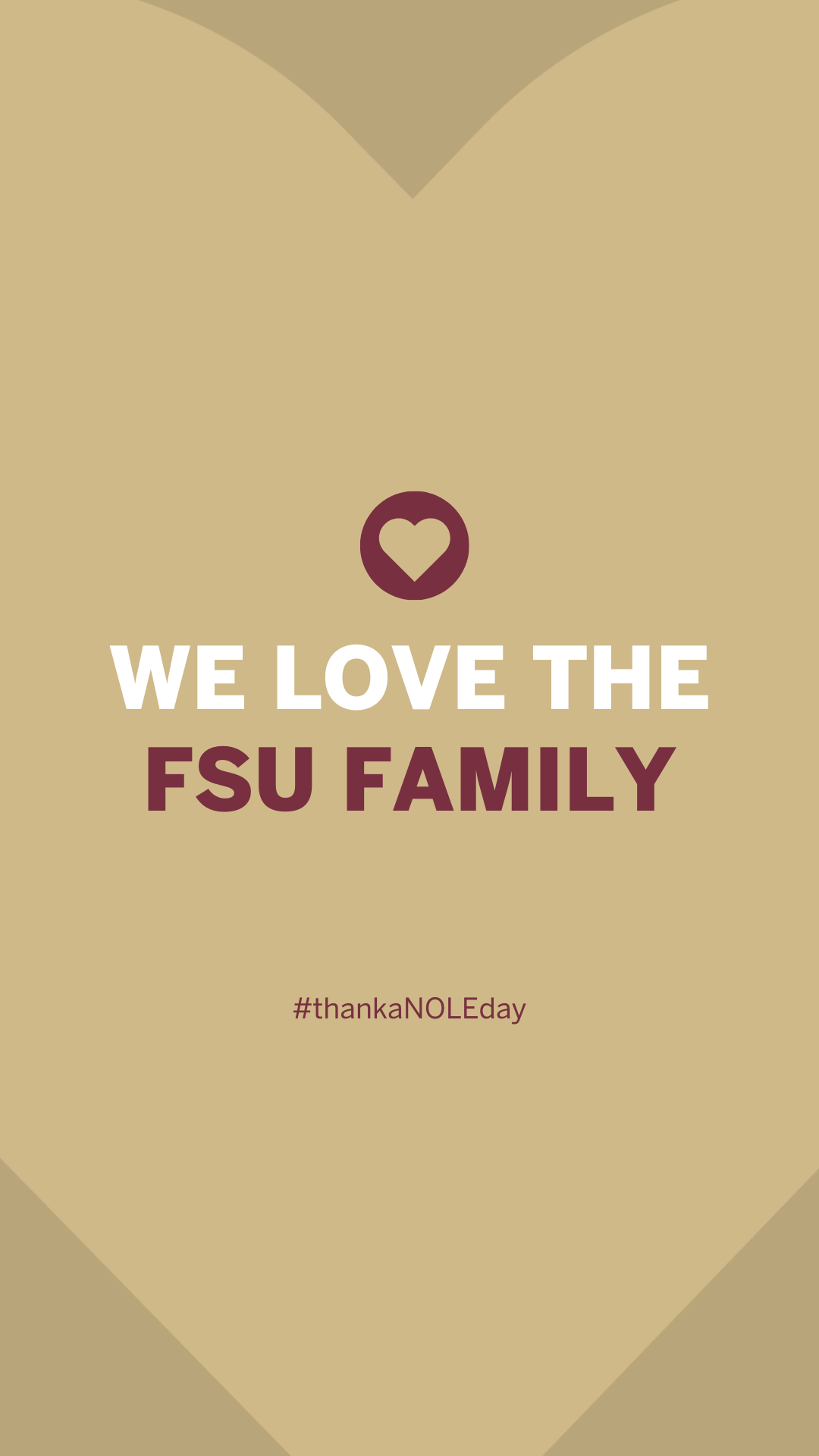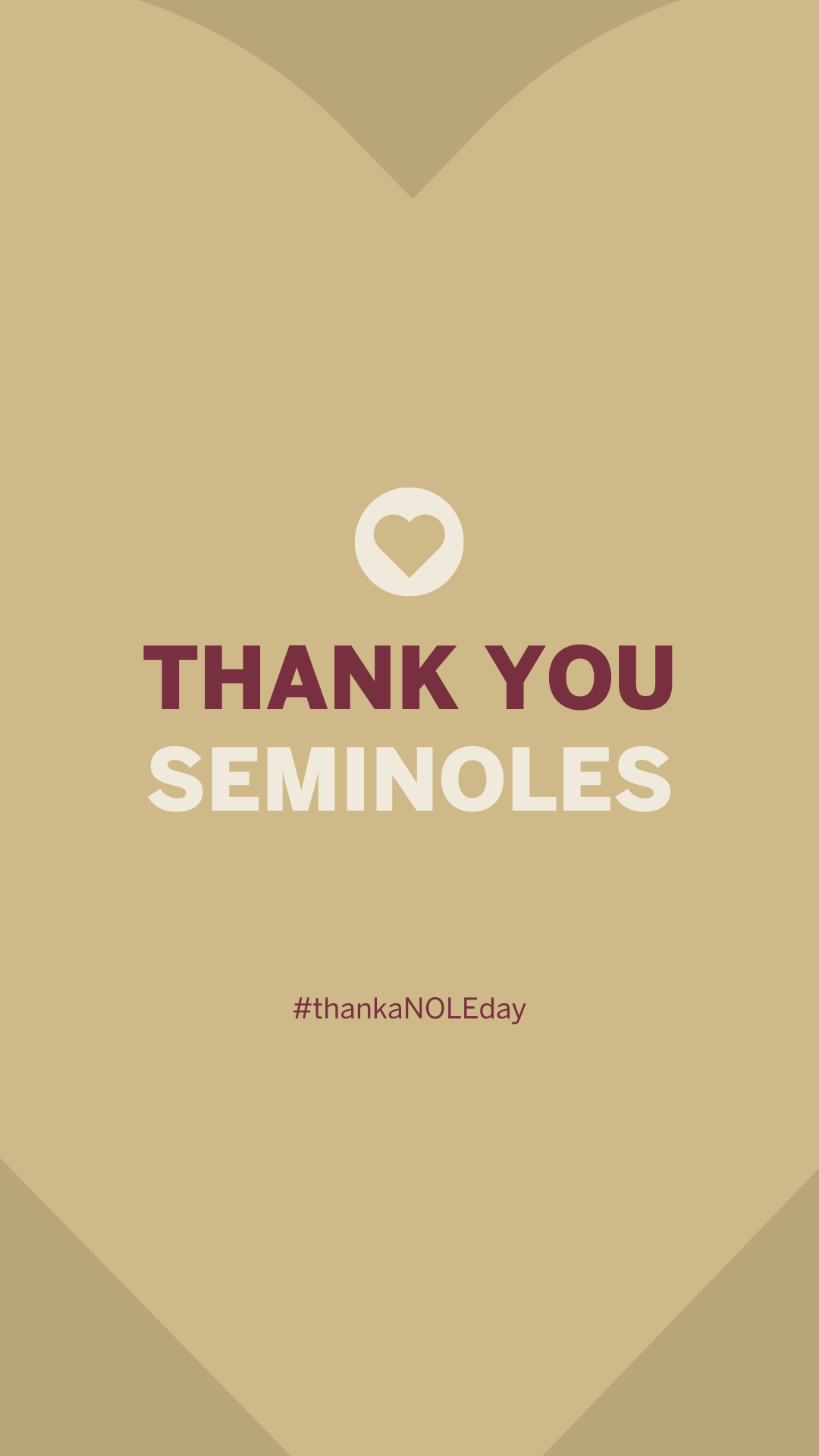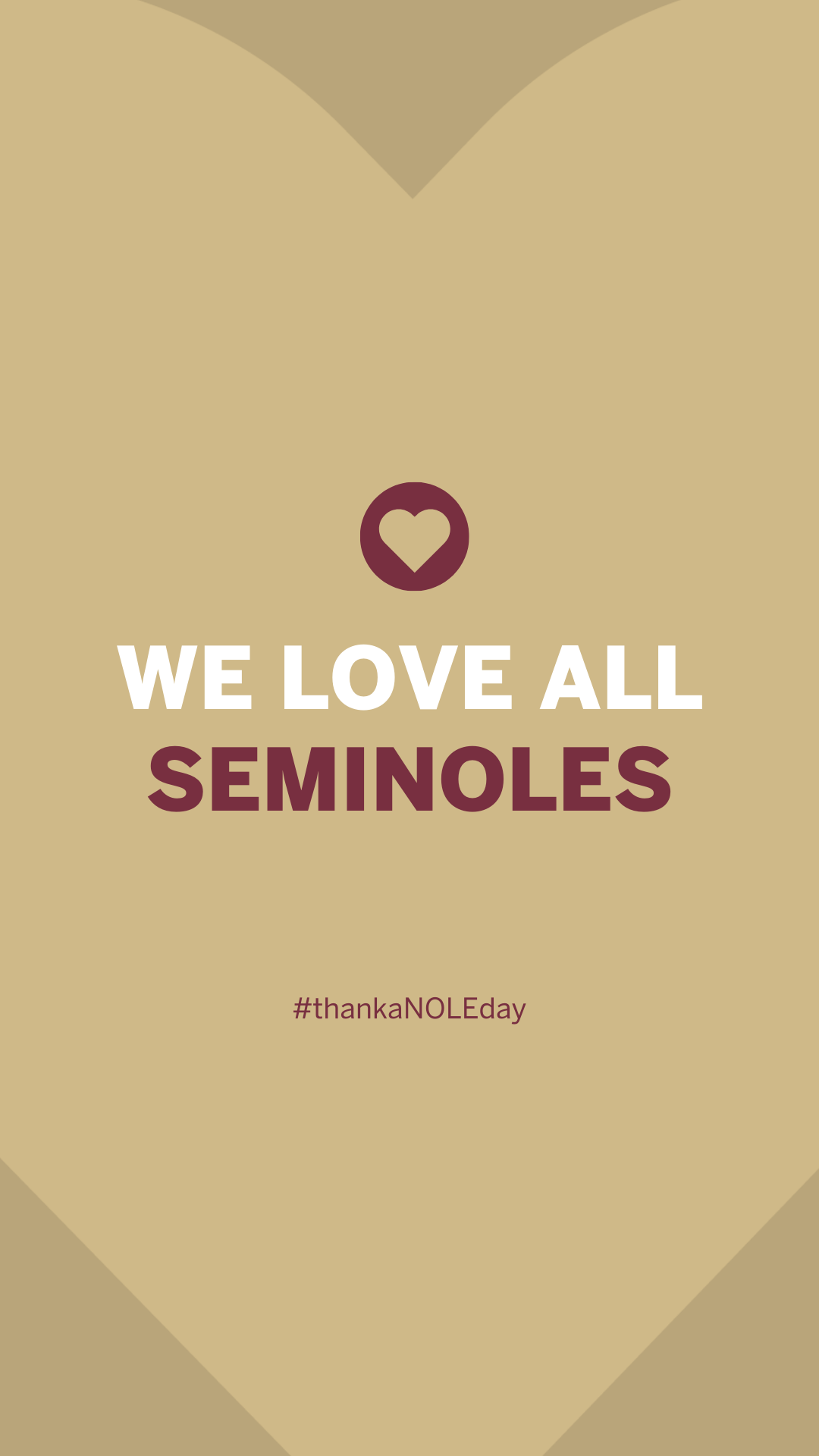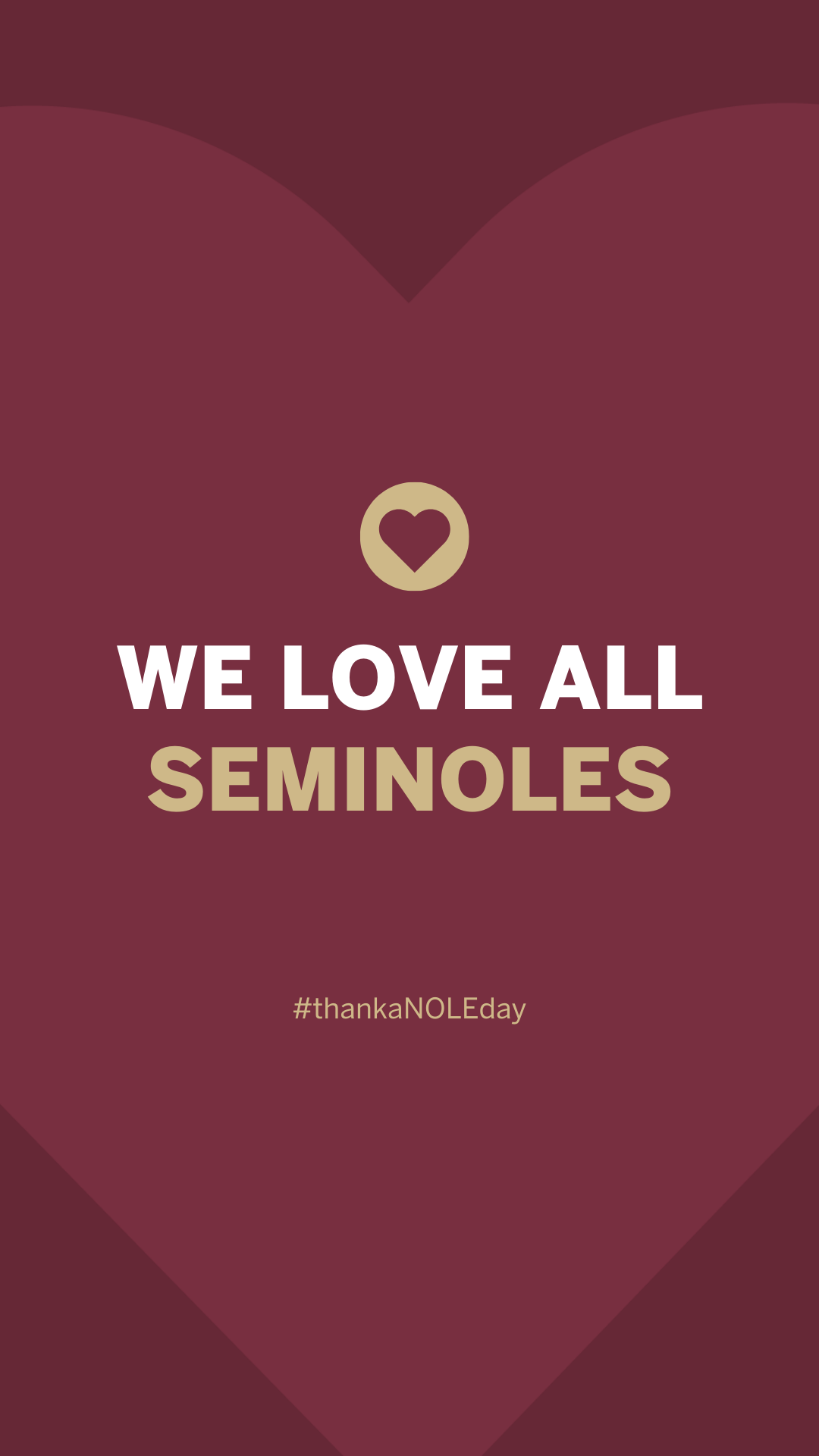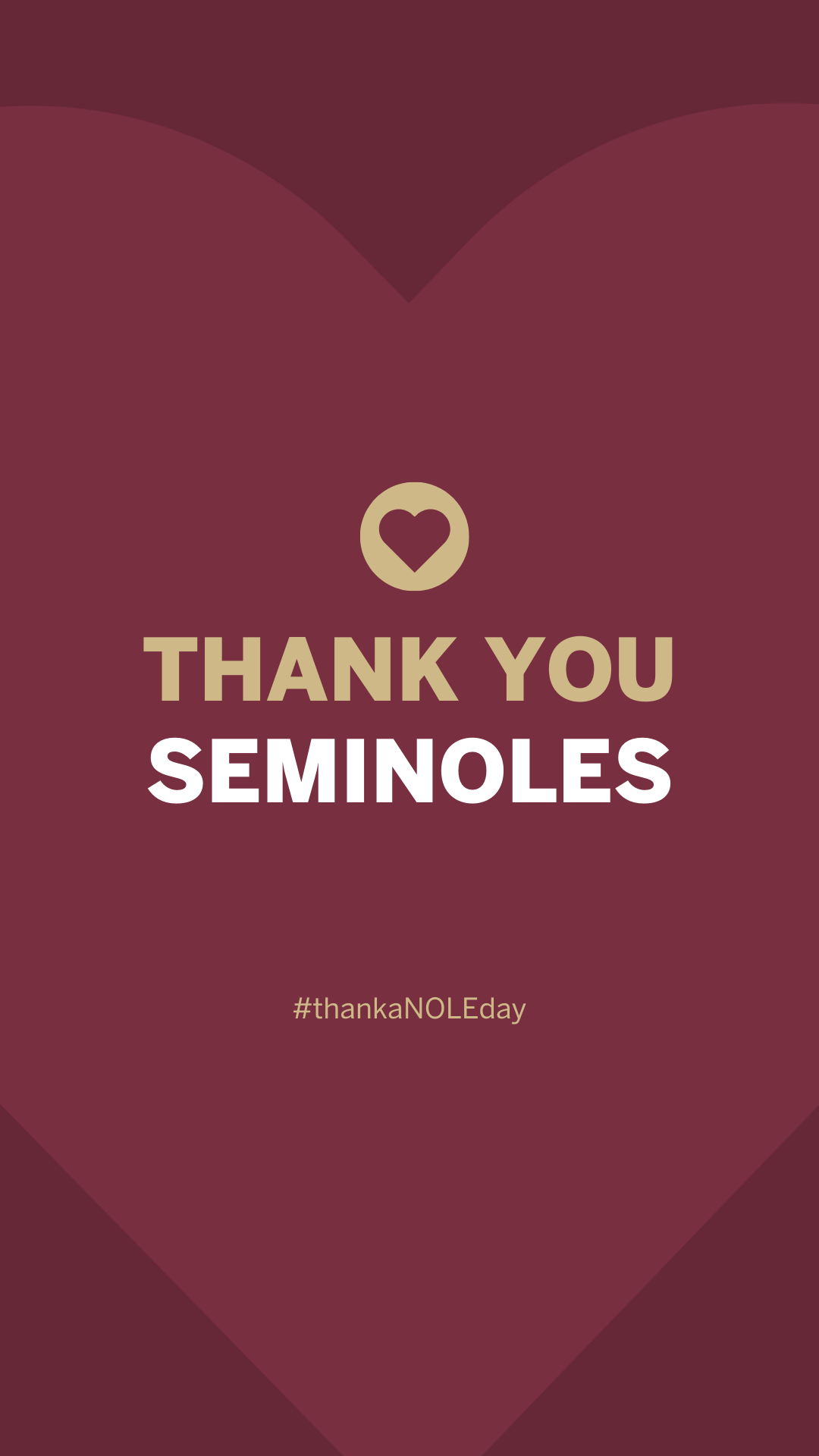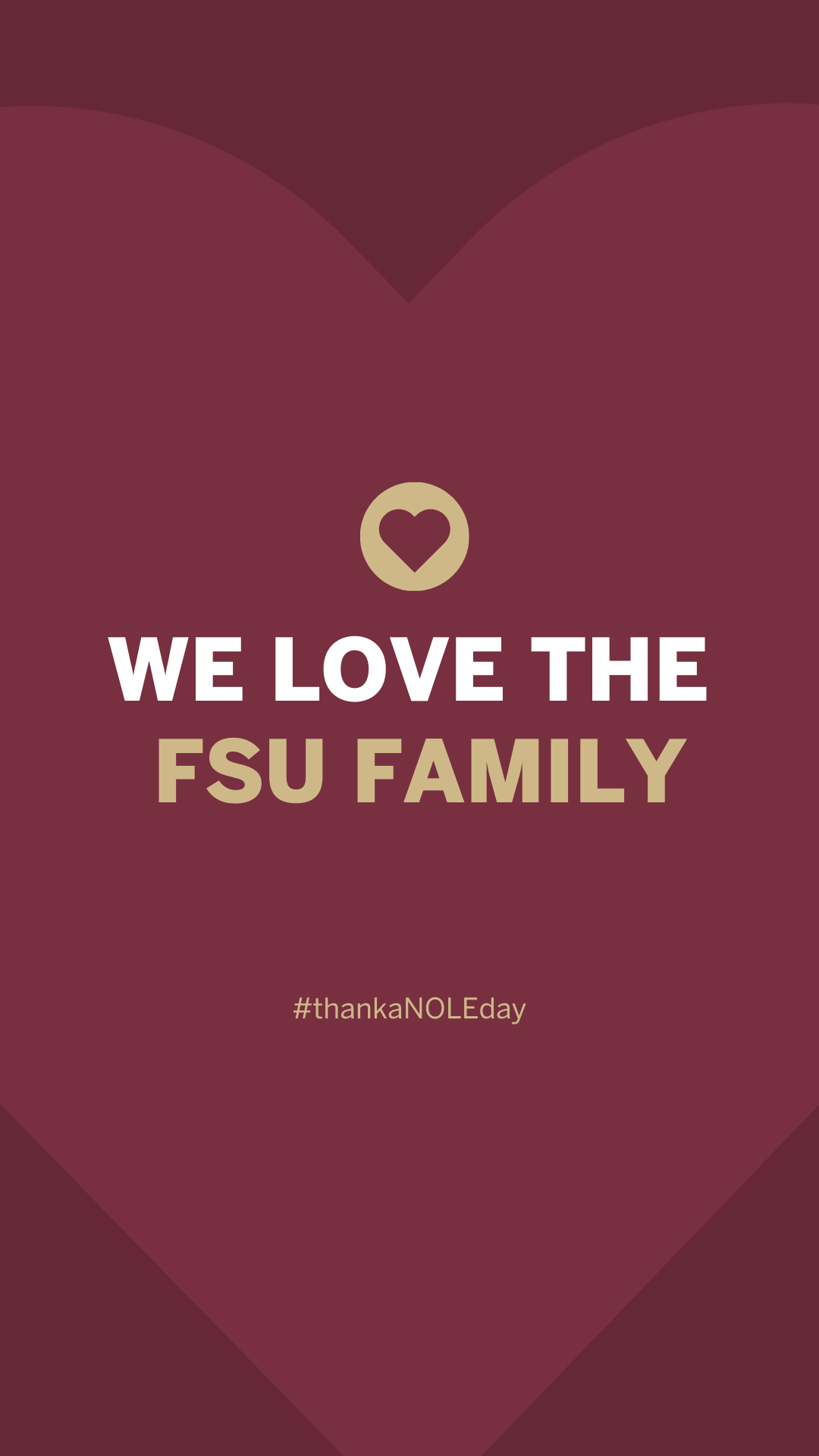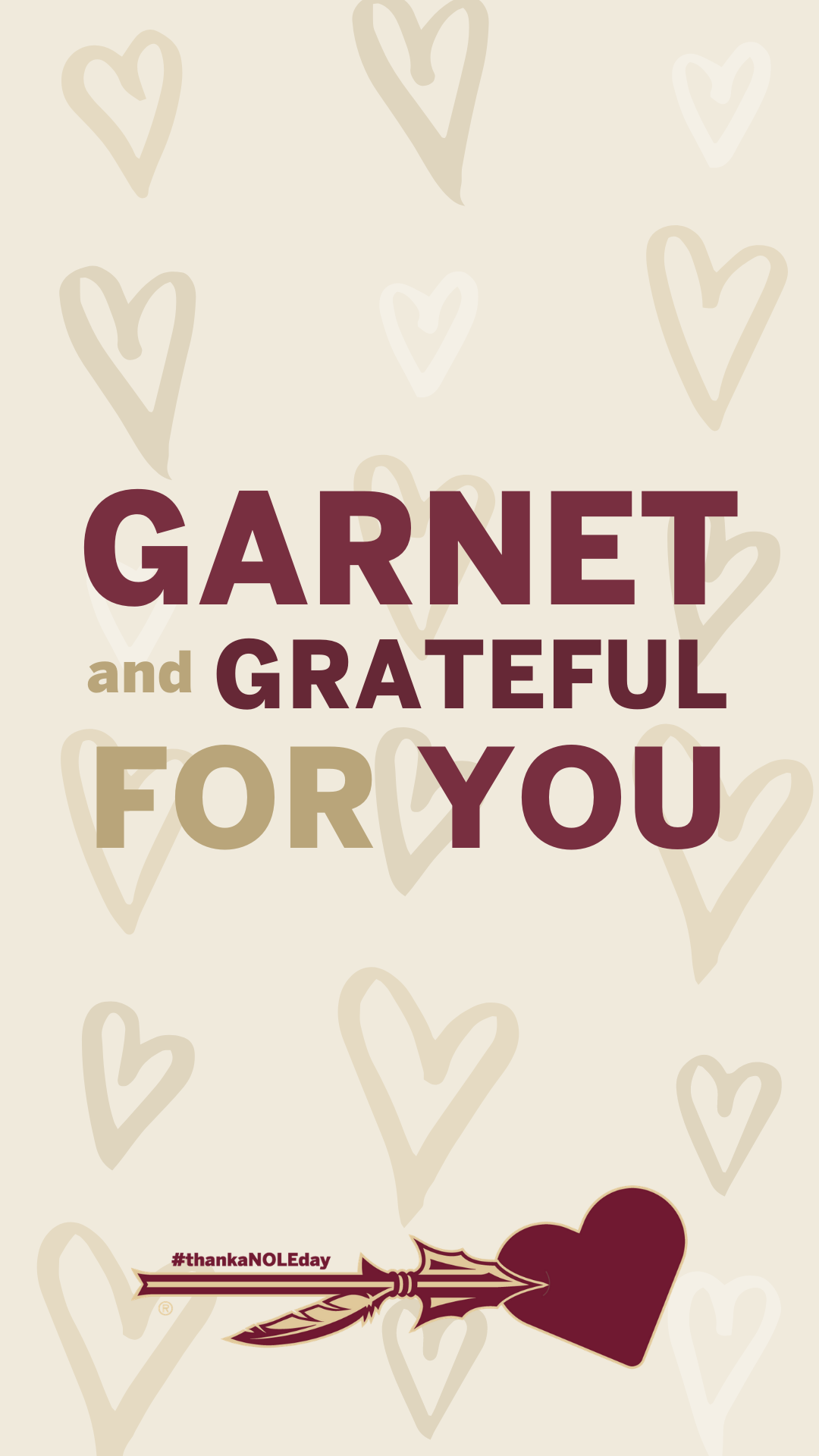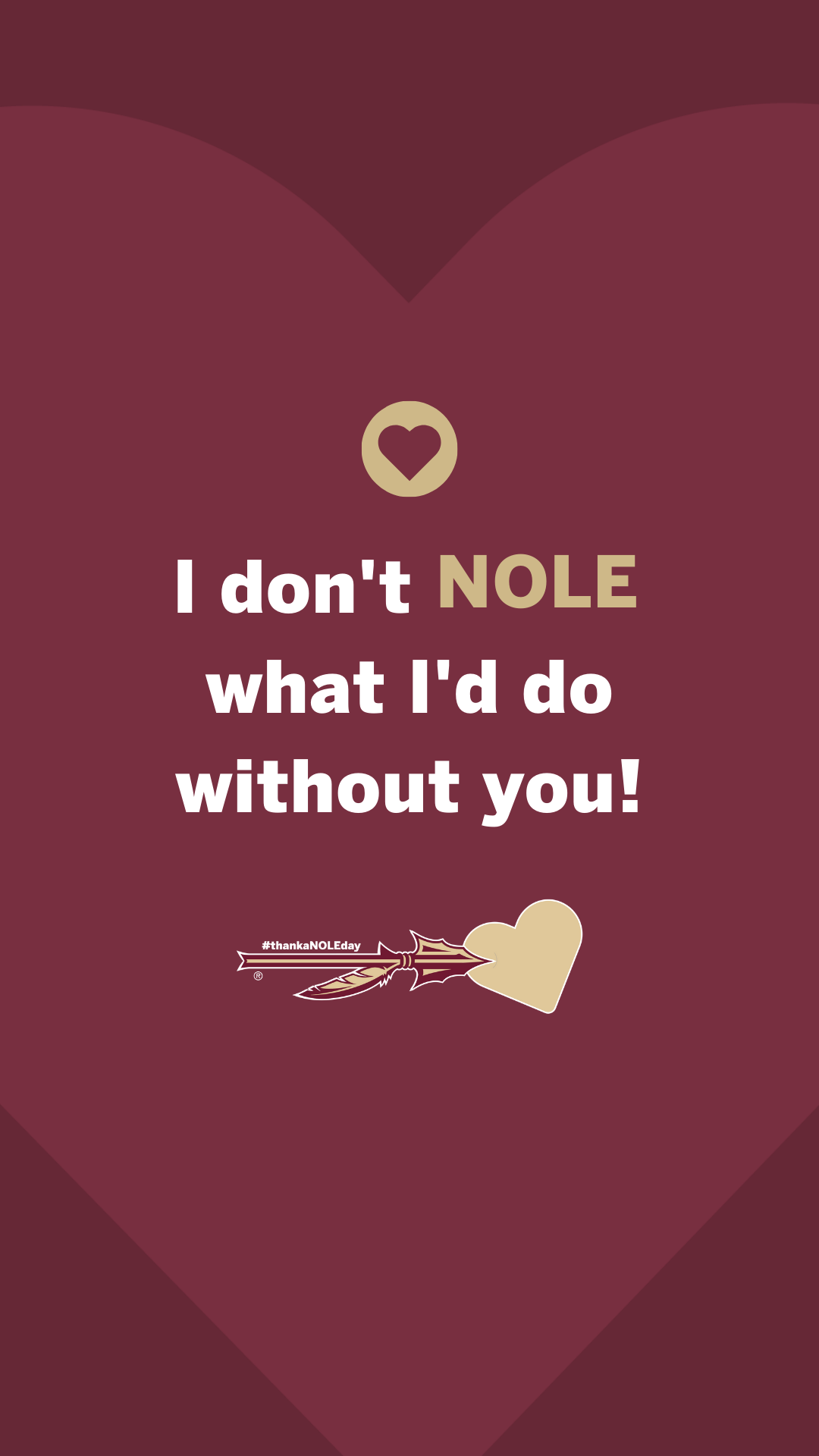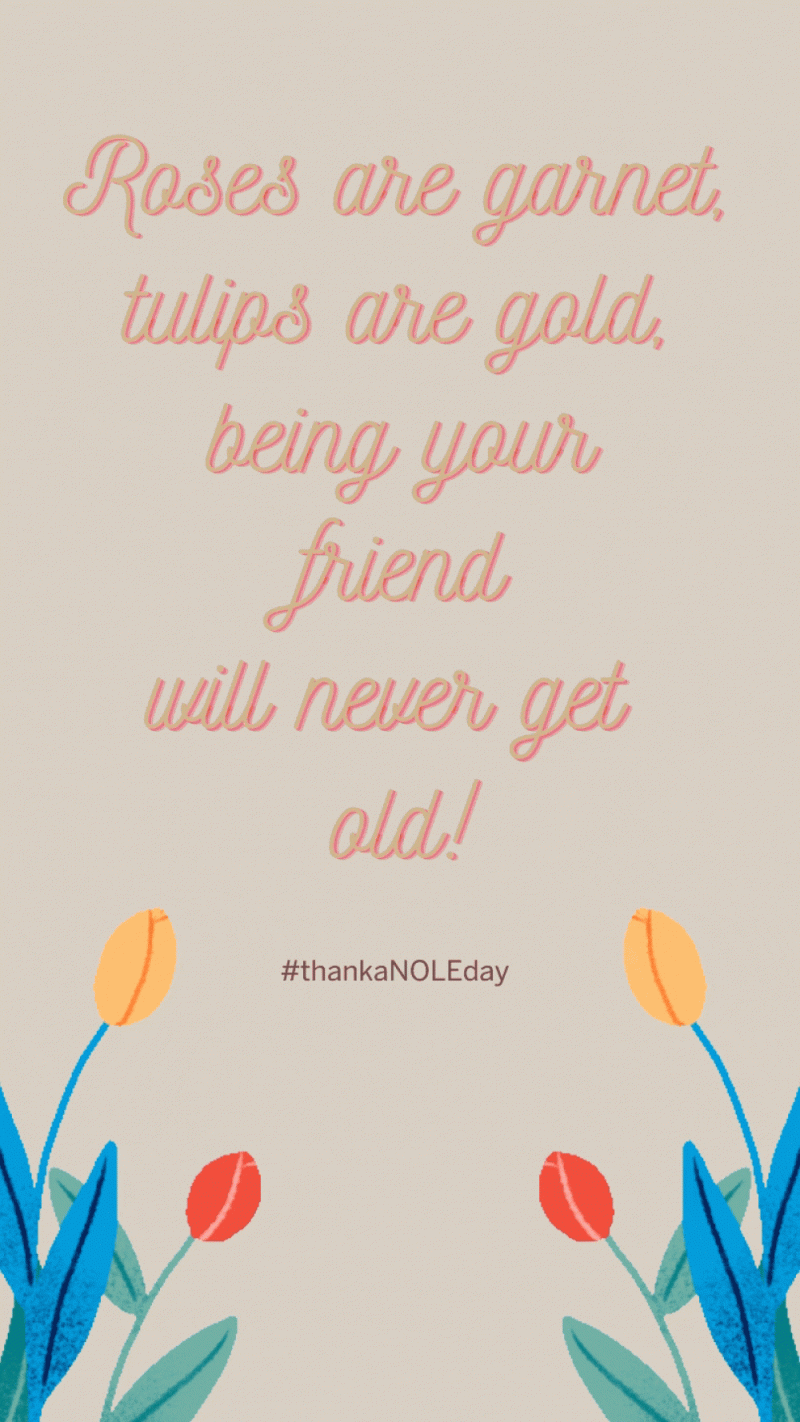 Post on Facebook and Twitter:
We've also created some language to easily share about Thank a NOLE Day. Copy and paste the message you'd like to share!
1. On #thankaNOLEday, FSU wants to thank you—our dedicated students, faculty, staff, alumni and donors—for your commitment to our university every day!
2. FSU is feeling extra grateful today for our Seminole community. We can't thank you enough for the support you provide to our students, faculty and staff. #thankaNOLEday
3. On #thankaNOLEday and everyday, Seminoles make great things happen at FSU. We are grateful for the entire FSU family!
4. Sending a big THANK YOU to all who support Florida State University! #thankaNOLEday
5. Sending our love and appreciation to the entire FSU community on #thankaNOLEday!