The Florida State University Foundation is helping FSU donors, alumni and friends stay connected to the university through virtual events and webinars.
Upcoming Events
Continue to check back for more.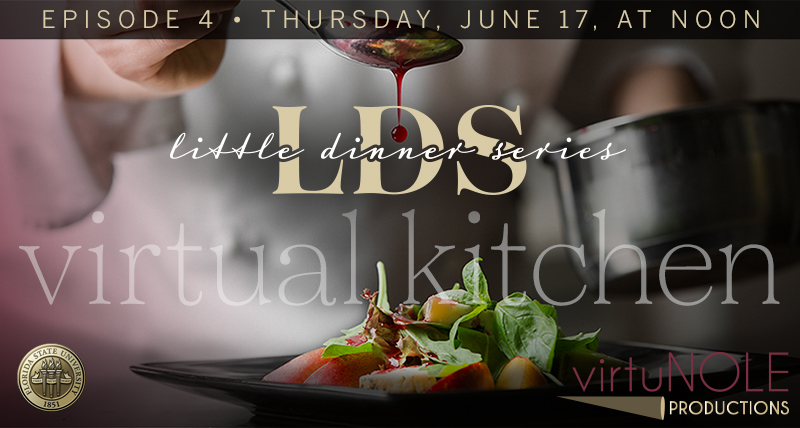 "Little Dinner Series Virtual Kitchen: Episode 4"
Thursday, June 17 at Noon
Get a taste of the work we are doing by connecting with Chef Zach Weston and his team with the Little Dinner Series Virtual Kitchen.
For event questions, email events@foundation.fsu.edu or call (850) 644-9189.
You may view any of our past events below:
"Virtual CARE Event"
April 15, 2021
Dean of Undergraduate Studies Joe O'Shea and Assistant Dean for Undergraduate Studies and Director of CARE DeOnte Brown will discuss student success initiatives with a spotlight on the Center for Academic Retention and Enhancement, which serves first-generation students experiencing economic hardship. The division's access, equity and inclusion initiatives will also be highlighted.
"Jeannette B. Chapman Endowed Lecture Series for Middle Eastern Studies"
March 16, 2021
The FSU College of Arts and Sciences welcomed Dr. James Zogby to the Jeannette B. Chapman Endowed Lecture Series for Middle Eastern Studies to present "Biden Should Think Big in the Middle East."
"College of Engineering Virtual Event"
February 4, 2021
Learn what Tallahassee Cassie, a bi-pedal robot, is teaching Dr. Christian Hubicki about mechanical engineering. Hear from Dr. Lichun Li on Deep Learning, a modeling method of complex systems based on massive data. Also, Dean Murray Gibson will join the panel.
---
We hope to see you at our next virtual event! Contact the FSU Foundation Special Events Department at events@foundation.fsu.edu to learn more.