The Florida State University Foundation is helping FSU donors, alumni and friends stay connected to the university through virtual events and webinars.
Upcoming Events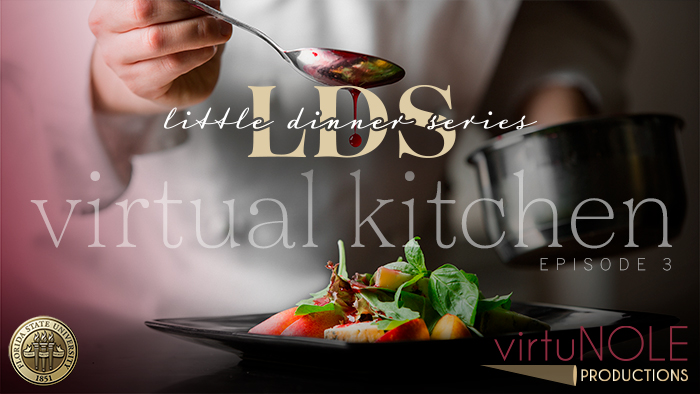 "Little Dinner Series Virtual Kitchen: Episode 3"
Monday, December 14th at 6 p.m.
While the Little Dinner Series at FSU's Dedman College of Hospitality may be postponed, you can still get a taste of the work we're doing by connecting with Chef Zach Weston and his team with the Little Dinner Series Virtual Kitchen.
Enjoy an intimate cooking experience, a cocktail recipe and a live Q and A where hospitality professionals will share pro tips. You may even get to take home Chef Zach's secret recipe! Join FSU Dedman College of Hospitality for an interactive event you won't want to miss.
You may view any of our past events below:
---
We hope to see you at our next virtual event! Contact the FSU Foundation Special Events Department at events@foundation.fsu.edu to learn more.