Thank a NOLE Day is a new tradition completely dedicated to donors! Students, faculty and staff are encouraged to express their gratitude to the generous donors who make an impact on the Seminole community each and every day.
Express your gratitude to FSU donors whose gifts help make Florida State great!
Event Details
Thursday, October 25
11 a.m. to 2 p.m.
Thank a Nole Day participants will enjoy special guest appearances and participation giveaways!
Help Spread the Word!
Share the Video
Update Your Cover Photo

Create a Temporary Profile Picture
Profile frames are available on Facebook!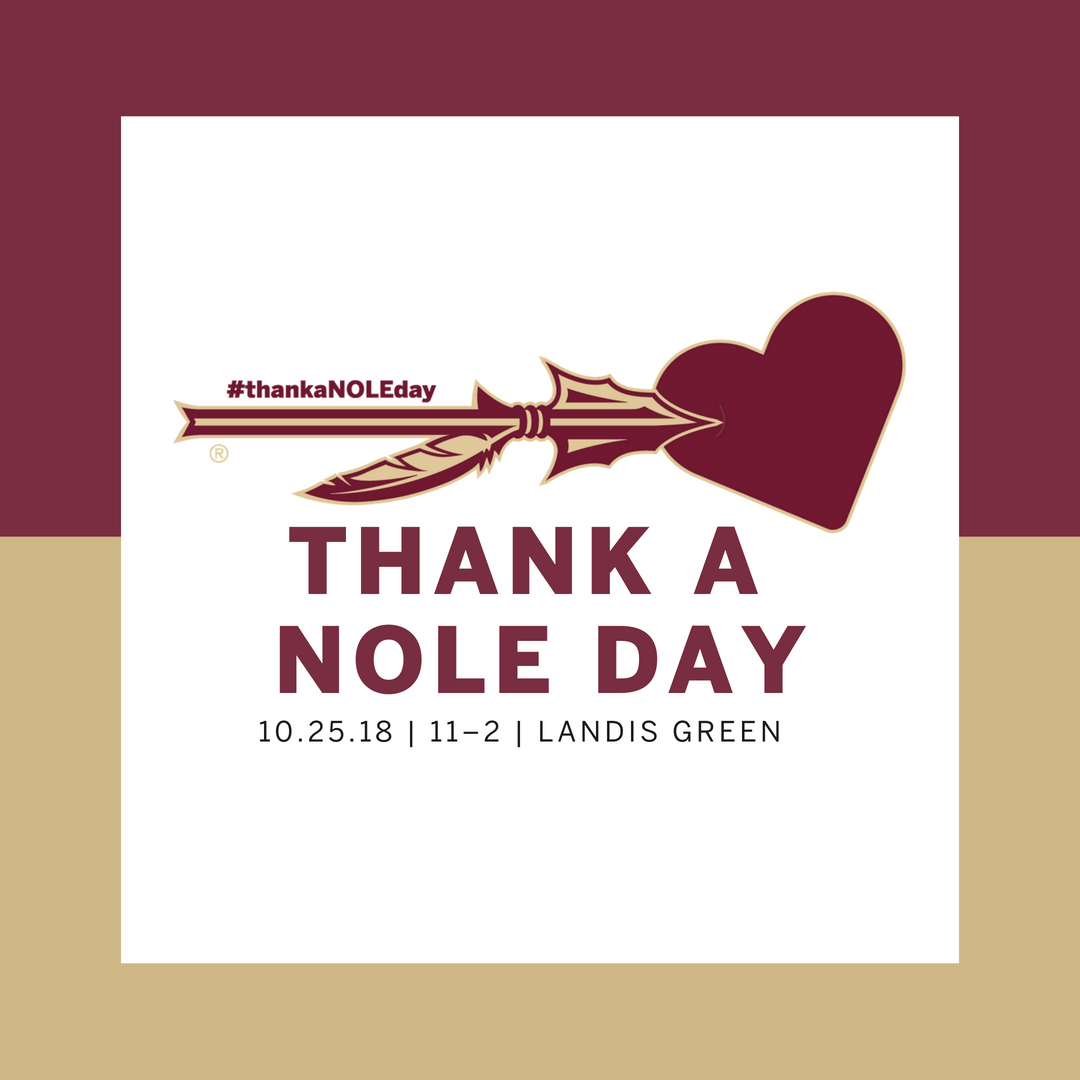 Post Images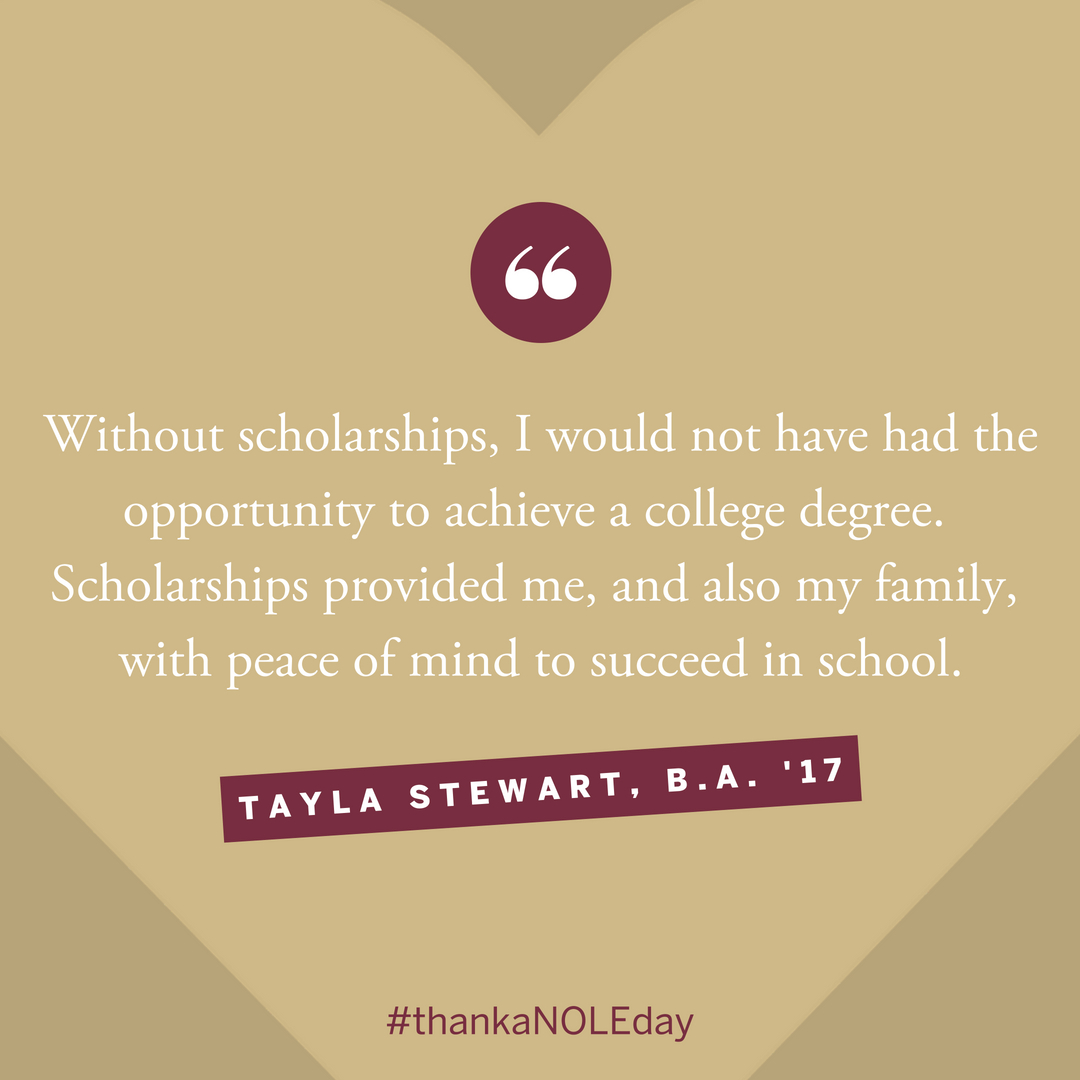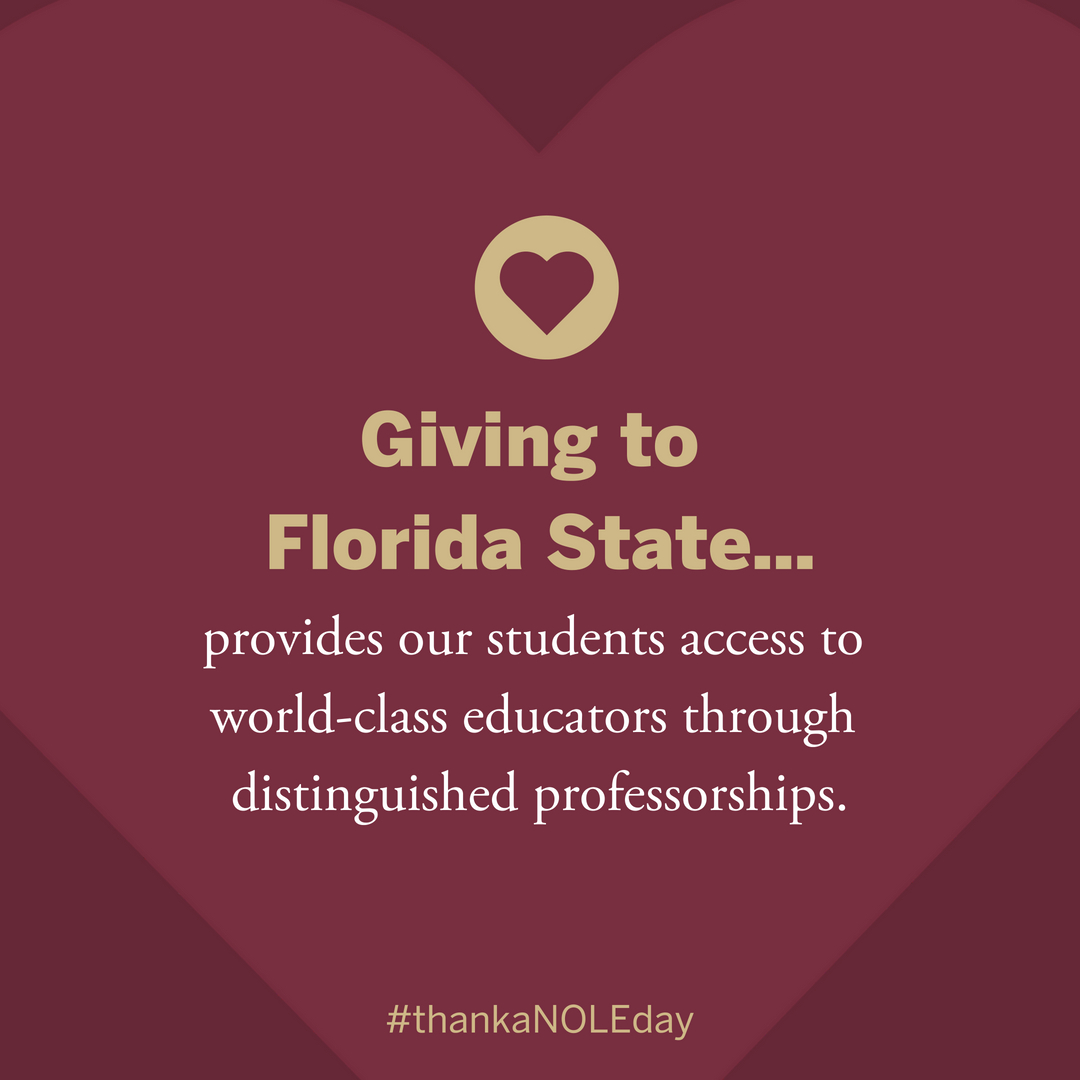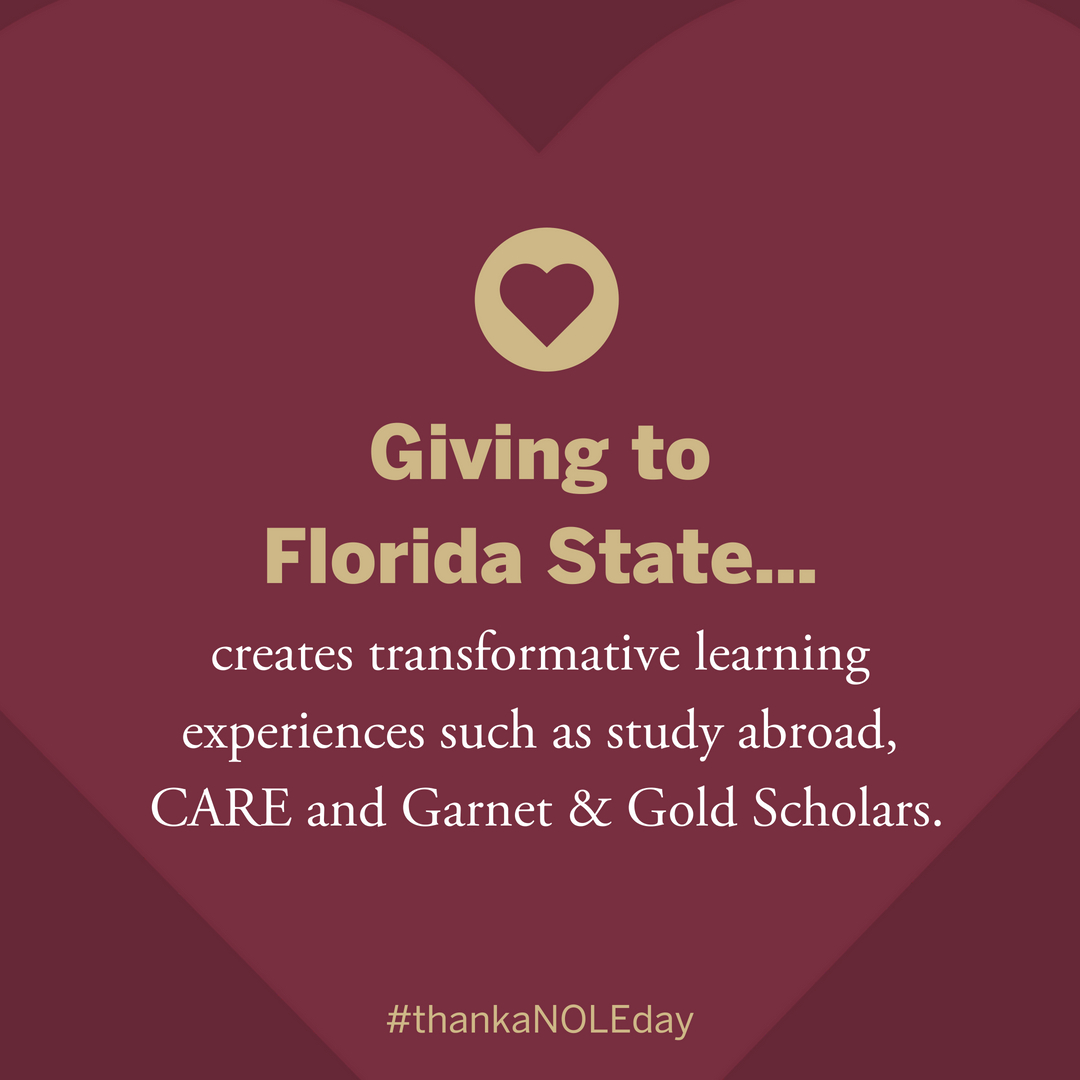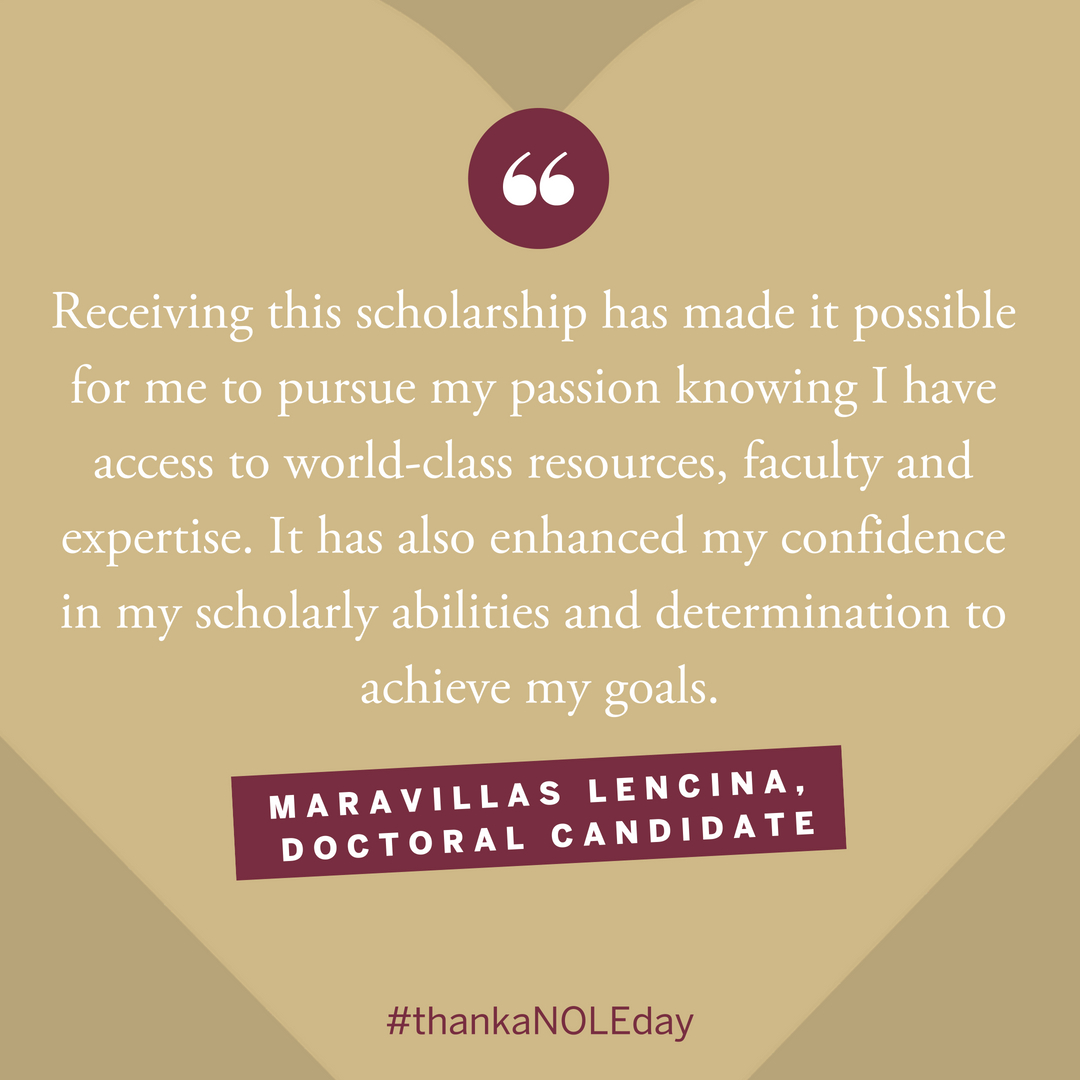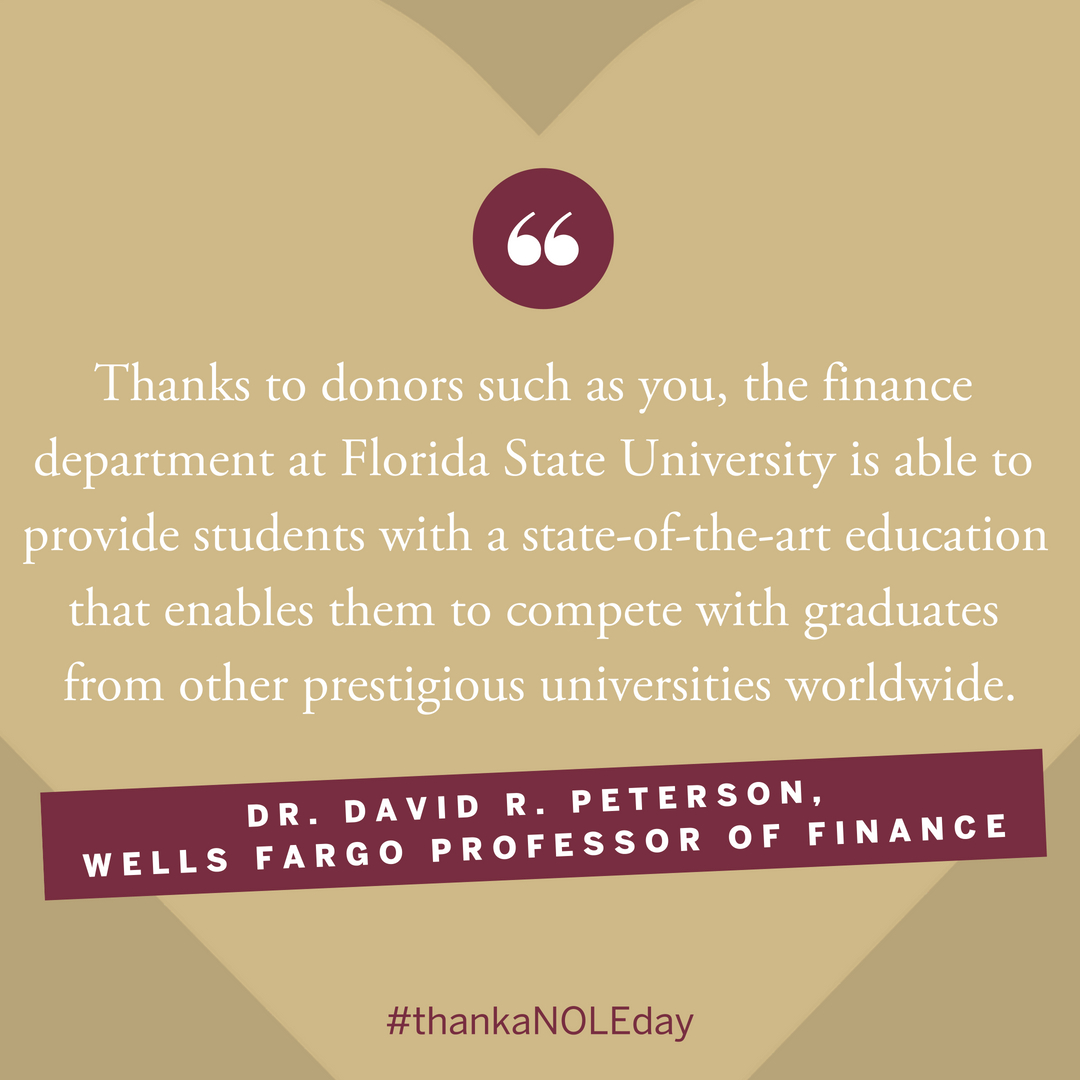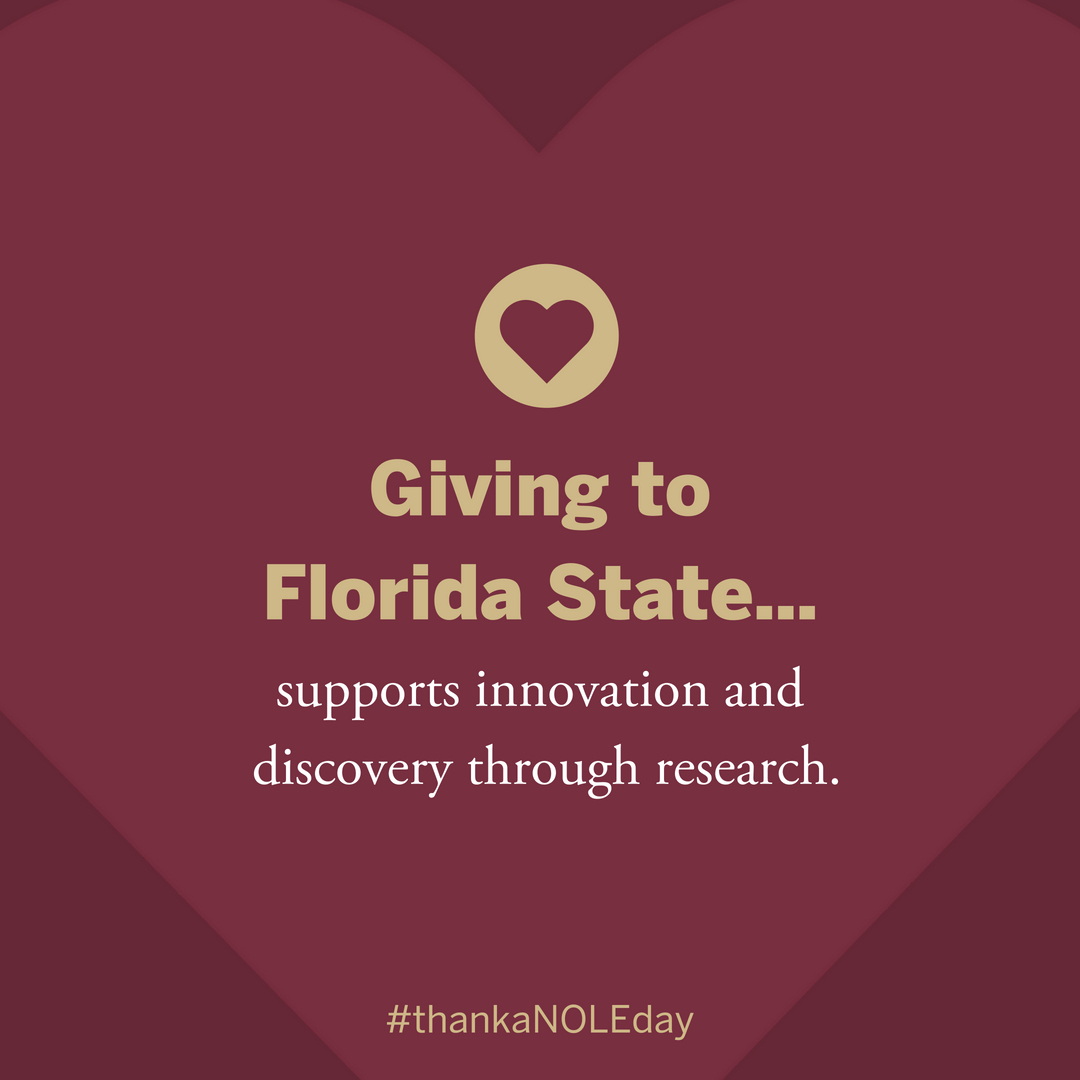 Colleges and Units – Hang a Gift Tag!
Download the printable gift tag and display within your building. Highlight a conference room, scholarship, professorship, etc., that a donor provided.