Scroll down to learn more about these students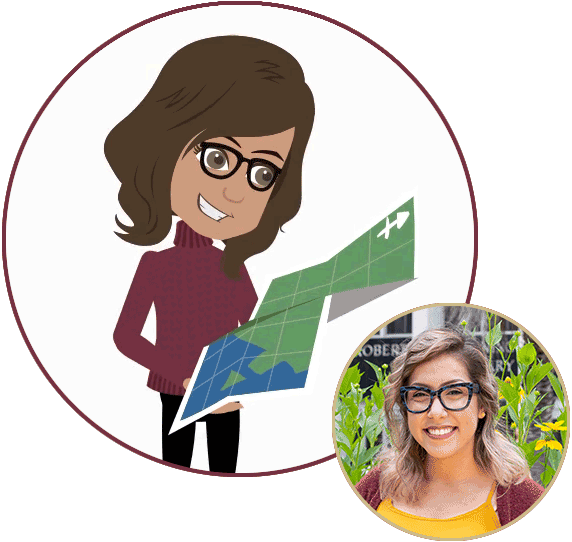 Karina Amalbert
Year: Sophomore
Summer Experience: Global Scholar traveling to Peru for Changes of New Hope
Tell us more about yourself (where you grew up, what you were like in high school/undergrad, why you chose FSU):
A spicy Latina with roots in Puerto Rico is how I like to describe myself! I grew up in Kissimmee, Florida during the academic year, and once school let out, I was sent with my bags packed to the Isla del Encanto for summer vacations. Although Kissimmee is considered a socio-economically disadvantaged city, I am thankful for my upbringing. From an early age, my father implemented the importance of an education. He pushed me way past my limits academically, leading my way to FSU. In high school, I had the opportunity to visit different universities but it was not until I laid my eyes on the Unconquered statue I knew I was home. During my high school career, I would see the sun rise and set while I spent my entire day studying and working on my extracurriculars. I became passionate about social issues, which definitely aided me in finding my place at FSU!
What interested you about this particular summer experience?
The chance to do what I want to do for the rest of my life during my first year in college? Sign me up! The four years of undergrad are the perfect time to find yourself, to seek new adventures and to make lifelong memories, which is exactly what I am planning on doing. I was never the brightest at science or math as I knew my heart laid in the social sciences, along with non-profit work. I think I cried when I heard about Global Scholars—I am very emotional. Just being able to seek an education is a privilege but to attend Florida State and have all these opportunities to do things I thought I would never do is beyond me!
What is your best memory from your summer experience?
In Peru, it is very common to have fiestas celebrating different saints. The fiestas have music, food, large firework towers and dancing all night until sunrise! I was able to attend the Fiestas de San Juan, which was extremely special to me, as in Puerto Rico we also celebrate La Noche de San Juan. It was beginning to get late, so a friend and I walked my host grandparents to their house. On our way, we realized the sky was filled with stars and the moon was casting a beautiful shadow on Alpamayo. We sat on the rocks for about an hour just enjoying each other's presence and taking in the beautiful view. It was one of those moments where peace just filled me. I knew I was exactly where I needed to be. Peru is filled with natural beauty, and after living in cities with lights so bright you cannot see the stars, I felt like a child again!
How do you feel you have learned and grown from this experience?
The person I came to Peru as is definitely not the same one leaving! I learned small things like realizing how much water is needed to shower when I had to take bucket showers. I also learned larger life lessons such as the importance of persistence in order to see results in projects. Physically, my skin is glowing due to the rich rays of sunshine, native fruits and vegetables, and the amazing culture in which I was immersed. Emotionally and mentally, I am very much filled with hopes for a brighter future. Volunteering abroad and in general makes you realize there is no magic wand, but it is possible to push individuals into a brighter future without having to change their lifestyle. It was important for me to not change the Quechua culture. They did not need Western ideas but rather someone who was willing to listen and aid in practical ways. I stand a little taller now thanks to this experience!
How will your experience this summer help you in your studies at FSU?
In order to be successful in life, especially during postsecondary education, you must be able to adapt to different circumstances. During my time abroad, I was a chameleon! Being in a different culture forces you to absorb all your surroundings. Every time we left a different village, visited the children at their homes or even faced smaller issues such as losing materials at the school, I needed to adapt. This lesson will allow me to tackle head-on any challenge presented during my studies at FSU and beyond.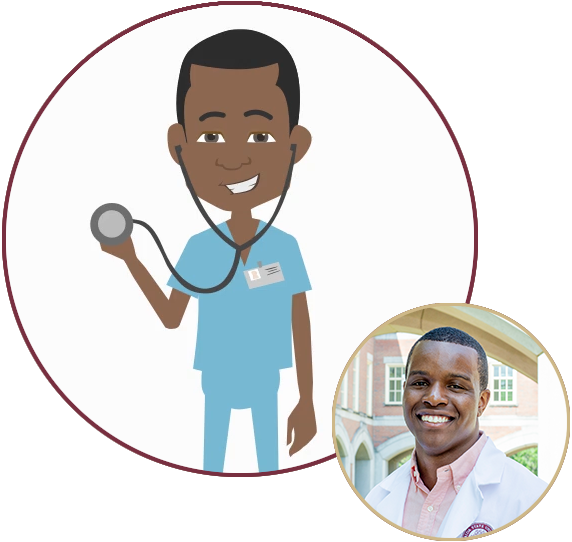 Cortez Brown
Year: Second Year Medical Student
Summer Experience: Summer Clinical Practicum in Immokalee
One of the many joys I have being a medical student at the Florida State University College of Medicine is its emphasis on serving the underserved. For three weeks, Immokalee, which means "my home," was in fact, that. This small city on the southwest side of Lake Okeechobee is known for its national contribution to agriculture. At the beginning of my brief stint in Immokalee, the tomato crops were being finalized and watermelon crops were revamping. My great uncle spent a few watermelon seasons working in the crops. Having such a close connection with the lifestyle of many potential patients, I was eager to learn from a family medicine physician for three weeks.
About My Summer
I am thankful to Dr. Claudia Lenis and her staff for embracing me and allowing me to learn as much as I wanted during my three-week summer clinical practicum. From diabetes and hypertension to terminal cancer, this experience exposed me to what the life of a physician serving the underserved holds. I could not count how many patients complimented the work ethic and academic excellence of Dr. Lenis. Her relentless desire to learn as much as she can about the patient population of Immokalee led me to come home after a day at the clinic and pour over the high volume of diseases and conditions I will most likely encounter the next day.
I wrapped my summer up with a research fellowship at the Tallahassee Orthopedic Clinic. I dedicated ten weeks to researching how to appropriately diagnose, treat and manage an orthopedic surgical procedure performed by Dr. Andrew Borom, a foot and ankle surgeon. We are currently finalizing the research project and look to write a manuscript for publication, presenting our findings to other orthopedic surgeons. Aside from research, I shadowed orthopedic surgeons in the operating room and had to recall information I learned a year earlier during my summer anatomy course.
This summer is ending and it is time to start another year at the FSU College of Medicine. I am thankful for the many opportunities Florida State has to offer and I am grateful to call FSU my home.
Did You Know?
Three years ago, I launched a mentoring and tutoring program for rising fourth and fifth-graders at Saint Edward's School in Vero Beach, Florida, called ProStudents. To avoid the academic summer slide, during their four weeks at the ProStudents Summer Learning Program, roughly 25 students followed a STEAM curriculum in the morning and enjoyed outdoor activities in the afternoon, such as swimming, tennis and boat rides along the Indian River Lagoon.
Although being in Immokalee and completing research at TOC did not allow me to be with my students this summer, I am confident they were in great hands thanks to the many teachers and volunteers at Saint Edward's School.
Ahmad Daraldik
Year: Freshman
Summer Experience: Center for Academic Retention & Enhancement (CARE) Summer Bridge Program
Tell us more about yourself (where you grew up, what you were like in high school/undergrad, why you chose FSU):
I am a Muslim Palestinian American, and the part of my life I can most vividly remember is the time I spent in the Middle East. I was born in America at Tallahassee Memorial Hospital, but throughout my childhood, I moved back and forth. My family finally settled in the West Bank of Palestine when I was just about to start the fourth grade in 2009, and we did not leave the Middle East until 2014. While in Palestine, I lived in a war zone. Times were tough, life was hard, but my family and I always pushed through. This is why, when I came to America, I set a goal for myself to be the best I could be. Yet, upon arrival, I was in culture shock for all of freshman year and even into the beginning of my sophomore year of high school. I did not have any real friends and I ate alone in the bathroom mostly because it was quiet. But once I broke out of my shell, there was no stopping me. I held multiple club offices every year—at times being the president of up to five clubs. My senior year was the corner stone of my high school career. I was the Leon High School student body vice president, FBLA District 3 president, ICC chairman, citizenship and development committee head, the LHS supervisor of elections and more. I really was doing it all and being the social butterfly I always knew I was. I chose Florida State because of CARE. It is an impeccable department I am honored to be a part of. I knew if I had chosen to go to any other university, the support I needed as a first-generation college student would be lacking and my experience would not be as sensational as it is now.
What interested you about this particular summer experience?
I applied to the Center for Academic Retention and Enhancement knowing about the Summer Bridge Program. Once I got in, I knew this was the place for me. CARE fosters a familial bond, and living on campus for the first time, I knew I would need that. The biggest thing that interested me about CARE was how they catered to first-generation college students, giving us the guidance our parents were sometimes unable to provide. My summer experience was invaluable. I have an insatiable appetite for learning, and here, I feel that hunger will be satisfied.
What is your best memory from your summer experience?
My favorite memories are the ones I spent with all my new friends. From week one, we all started to have free time and began to look for each other. The fact we were able to forge such strong bonds within a seven-week period was extraordinary. I am grateful I was able to meet such great people I could be myself around. This summer is one that will not be easily forgotten due to all the first-time experiences and just overall fun I had with my now dear friends.
How do you feel you have learned and grown from this experience?
Through my summer experience, I have been able to see the perspective of others and truly put myself in their shoes. Throughout CARE, there are so many amazing stories and it proved to me that I am not the only one who overcame the odds of my rough childhood. Others went through similarly tough situations and still ended up at Florida State University with me. I learned how to be humble and always consider that, although someone is put together on the outside, one has no idea what they have endured in their lives.
How will your experience this summer help you in your studies at FSU?
The experiences I had this summer were one of a kind due to the fact I was fresh out of high school. I was eager to grow, and now I have a better sense of myself. This summer was carefree—as long as I kept up with my classes! I was able to get a feel for the campus, make connections, and through CARE, meet some amazing people I believe will be lifelong friends. Without this summer experience, I do not think I would have been ready to take on this upcoming fall.
Learn more about the Center for Academic Retention & Enhancement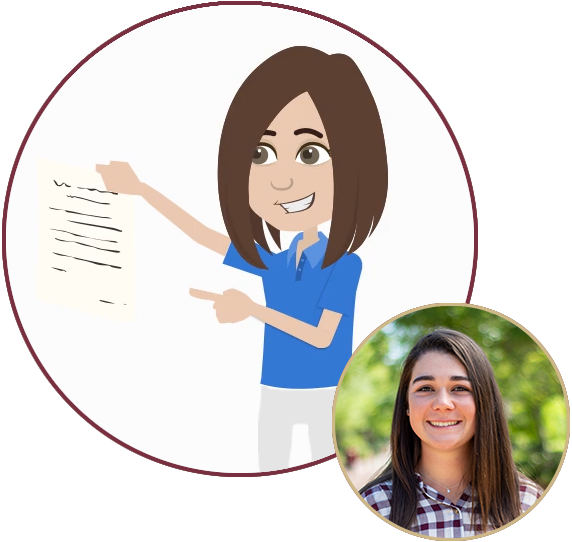 Ashley Mangan
Year: Senior
Summer Experience: Internship with Lockheed Martin
Tell us more about yourself (where you grew up, what you were like in high school/undergrad, why you chose FSU):
My name is Ashley Mangan. I am a rising senior on the women's golf team majoring in finance with a minor in business analytics. I grew up in Clermont, Florida near Orlando. Growing up, I played a lot of golf. My summers were always spent at the course and traveling to tournaments. I chose FSU because of the opportunities here for both my academic and athletic careers. I fell in love with the beautiful campus and really felt welcomed by everyone I met.
What interested you about this particular summer experience?
Every summer, for as long as I can remember, I traveled to play in golf tournaments. Going into the summer, I knew things would be a little different because I decided to apply to a few finance internships. This particular internship interested me because it was a financial analyst position, which I felt would be a good combination of both my major and minor.
What is your best memory from your summer experience?
My best memory from this internship would be working closely with my manager on one of our quarterly reviews. I really got to see the entire process and understand what goes into this type of review. I was able to learn from my manager and see the process behind the numbers.
How do you feel you have learned and grown from this experience?
I have grown in ways I never thought possible this summer. I developed skills that will carry over into my year of classes and even beyond school. I had a few presentations throughout the internship that helped me to further develop my public speaking skills. I also had the chance to interact with people in different positions and functions. This helped me to see the many aspects of the work done at Lockheed Martin.
How will your experience this summer help you in your studies at FSU?
This internship has definitely left me with skills that will help in my studies at FSU. One way is prioritizing tasks. This summer I really had to work on choosing what tasks needed to be completed in which order to promote the most efficient use of everyone's time. I also learned the importance of teamwork. My team does a very good job of delegating tasks and helping one another when needed to be successful. I have learned many things from them I will be able to carry over into group projects in the future. On the more technical side, I worked in Microsoft Excel most of the summer and will be able to bring along the skills I learned to my analytics courses.